1. Visit the File Storage section of your account
2. Click the blue Upload files button.
3. Select all the files you want to upload. This can be audio files, zip files, or images. Once bulk uploaded in this section, you will be able to attach these files to different things you create on BeatStars like tracks, sound kits, distribution releases, etc.
4. Click the 3 dots below your file to create a track, rename the files, play the track, or delete the file.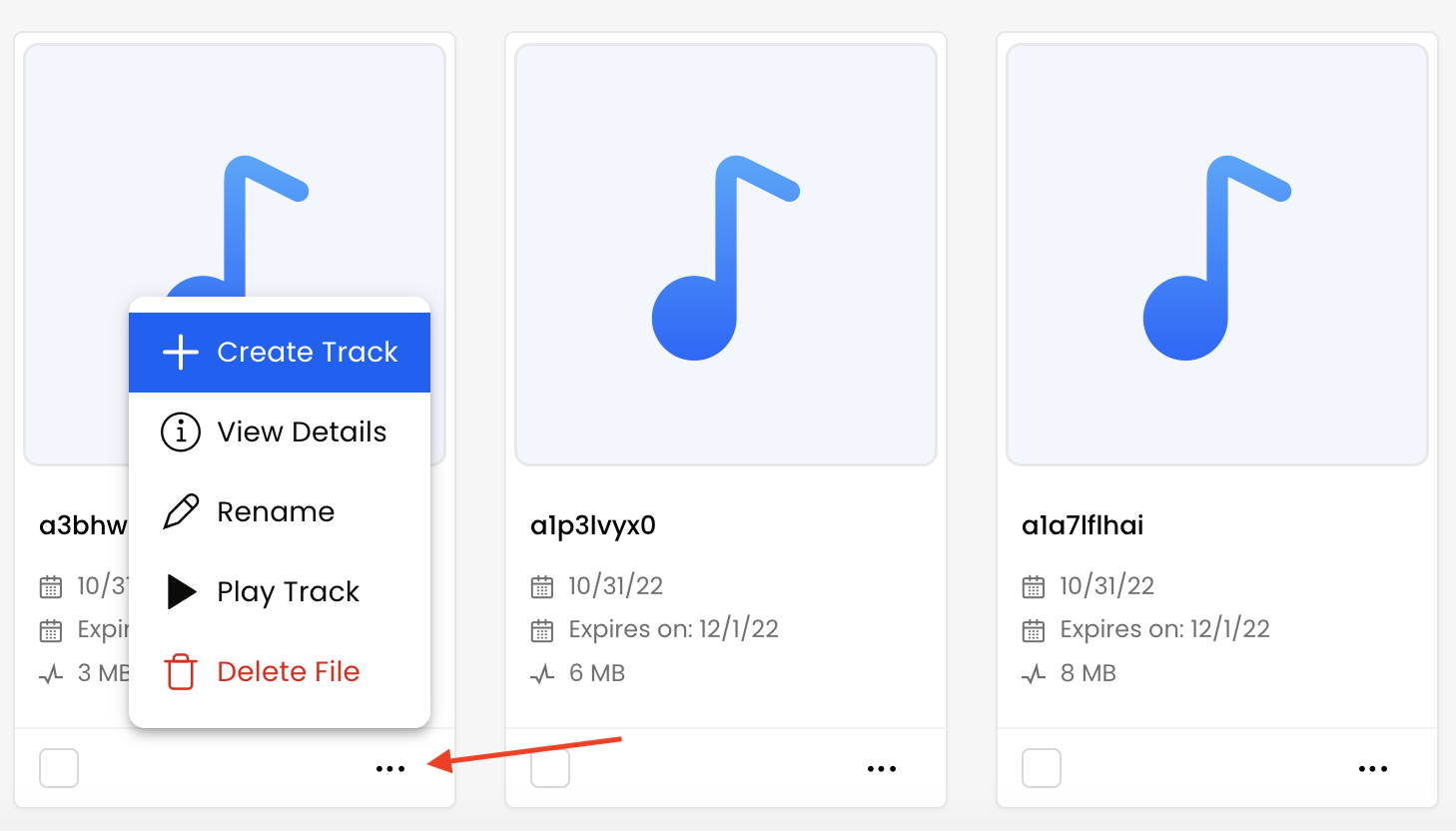 5. After bulk uploading a file, you will see it appear as an option when you are doing a single file upload.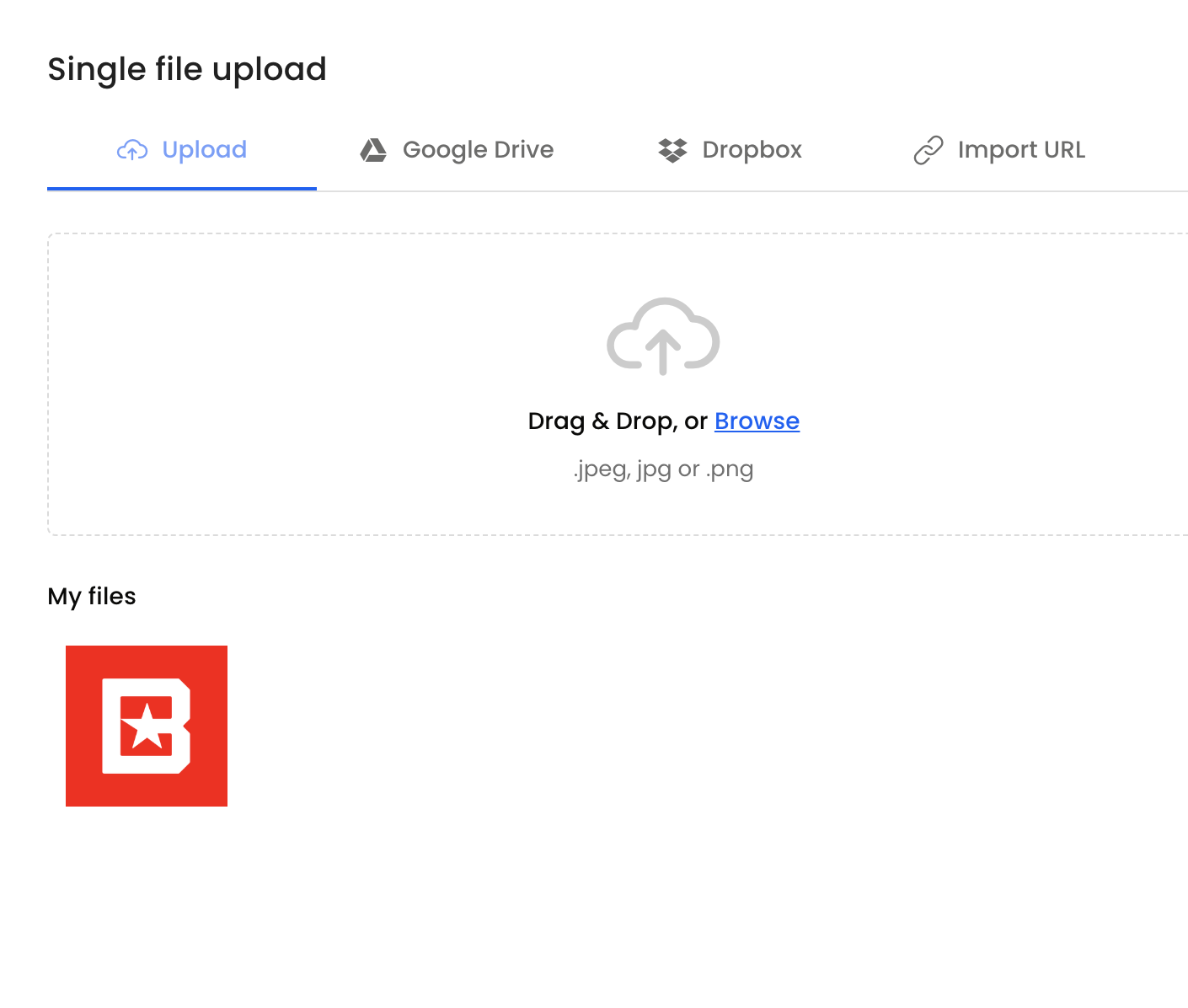 Note: You have unlimited storage, but your uploaded files have an expiration limit of 30 days. After that, the files are deleted.