1. Visit the tracks section of your account BeatStars Studio.
2. Click the Add Track button in the top right corner of the page.
3. First, you will need to upload your files. Choose an untagged mp3 or wav file, your track stems, and a tagged mp3 for streaming (optional). After your files are successfully uploaded, the section should look like this. Click Next Step to continue once you're ready.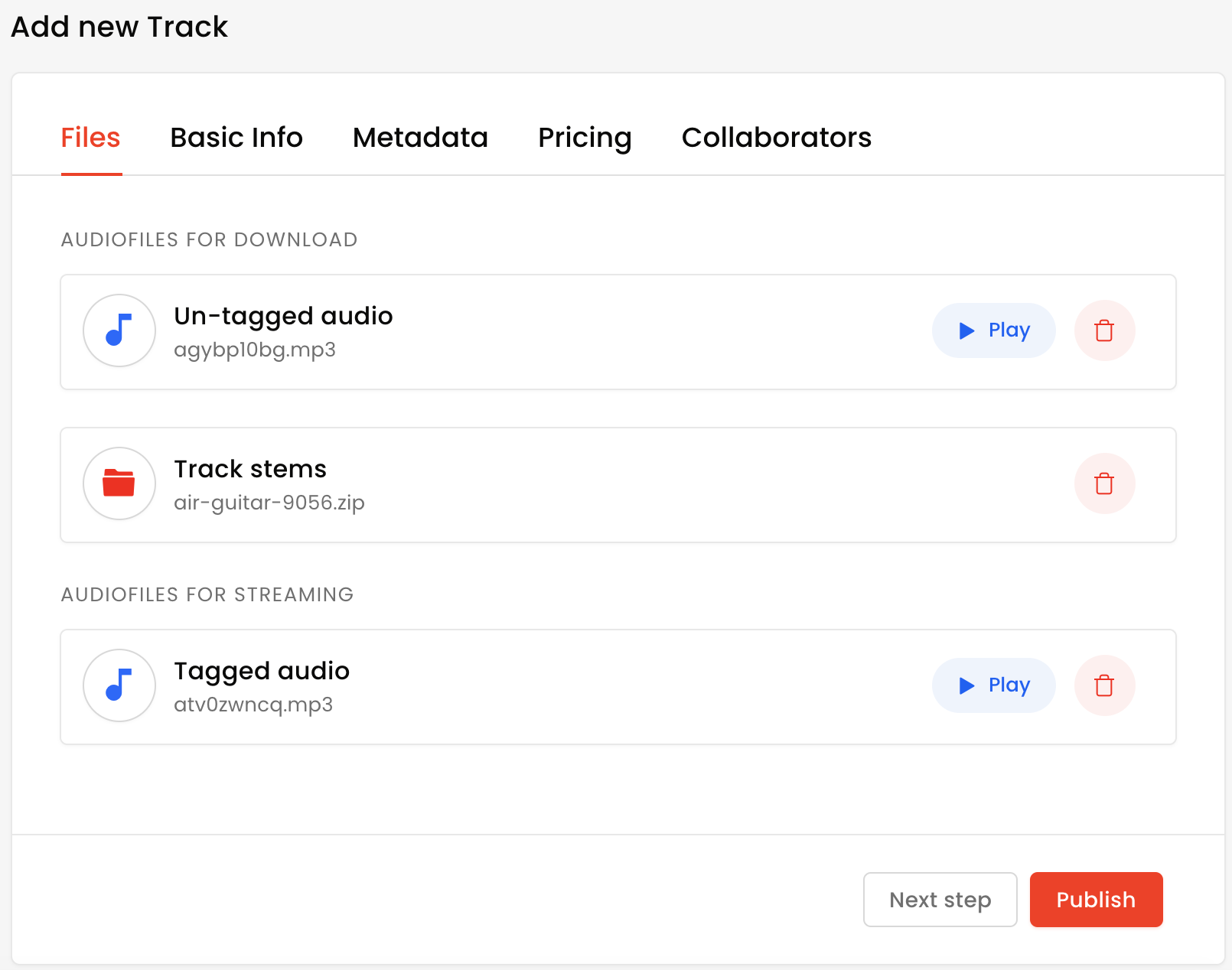 4. Click Change Artwork to add track artwork to your beat. Then, you will be able to type in your track Title and select what type of track you are uploading. You are able to upload a beat, a chorus(beat with hook), a song, a top line, or a vocal. Then, you can schedule a release date. Leave this section as is if you want your beat to be public immediately. You can write a track description, and then set your track's visibility. Choose Private if you only want your track to be visible to you, choose Public if you want your track to be visible to everyone on the marketplace, and choose Unlisted if you want your track to be visible to people you send the link to. Click Next Step when you are finished.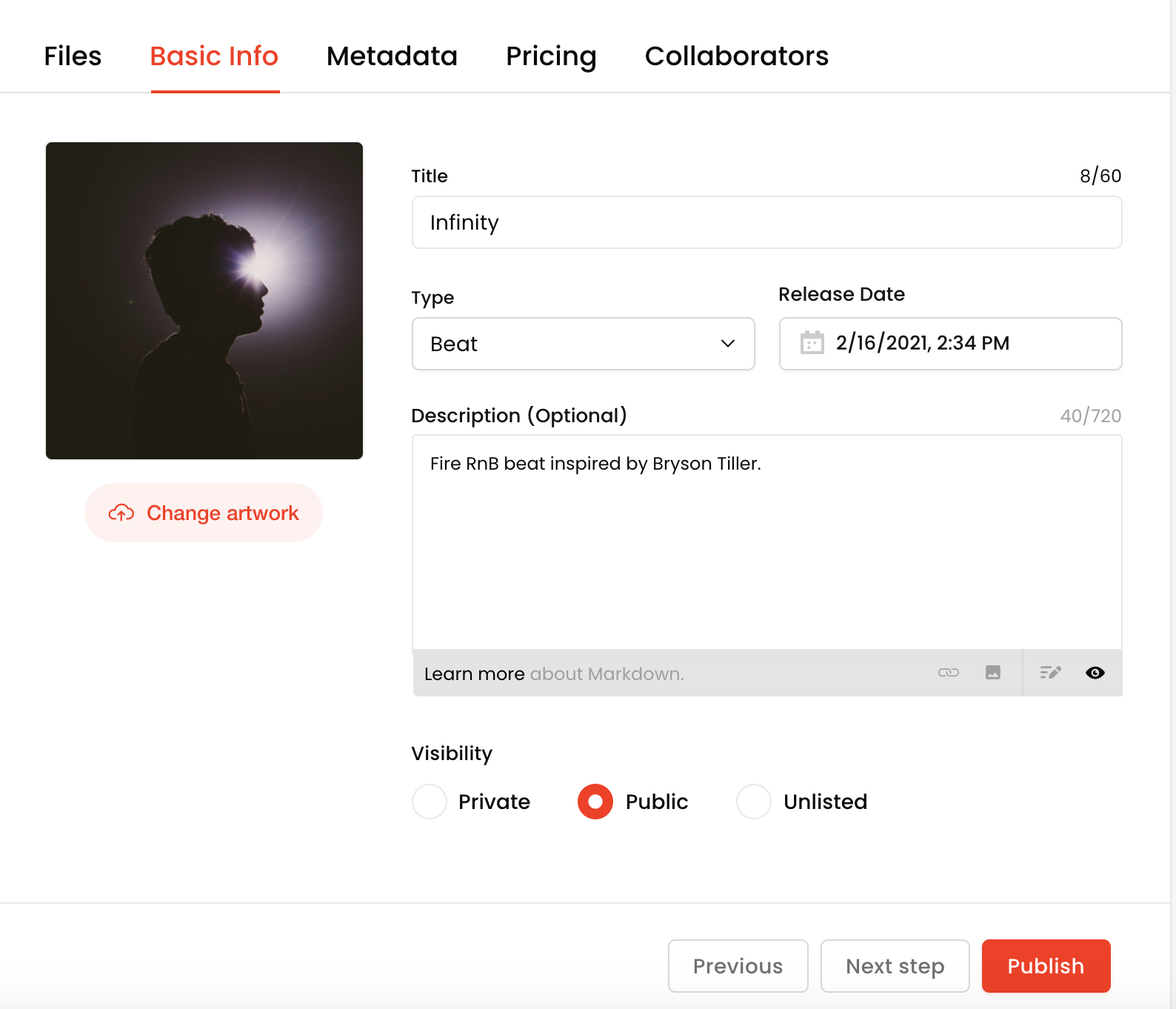 5. Set 3 tags for your tracks. These are searchable terms and will let people know what to expect when they listen to your track. Set genres for your track. Set up to 5 moods for your track. Select a key from the drop-down menu and enter your BPM. These will all help people search for your track.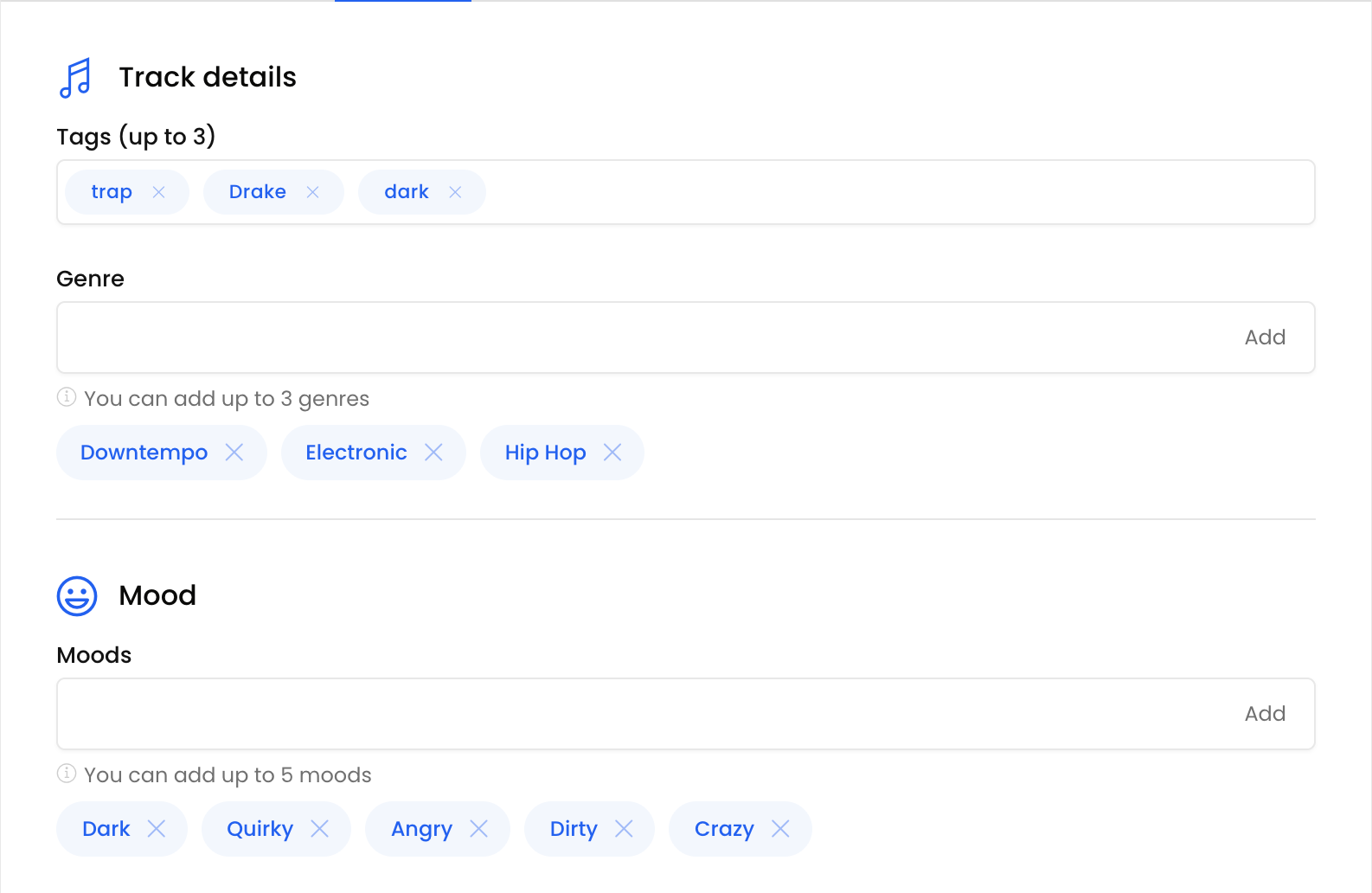 6. Write the instruments used in the track and add any related youtube videos. When you are finished, hit Next Step.
7. In the Pricing section, select which of your active licenses you want to sell for this track, then select a free download option.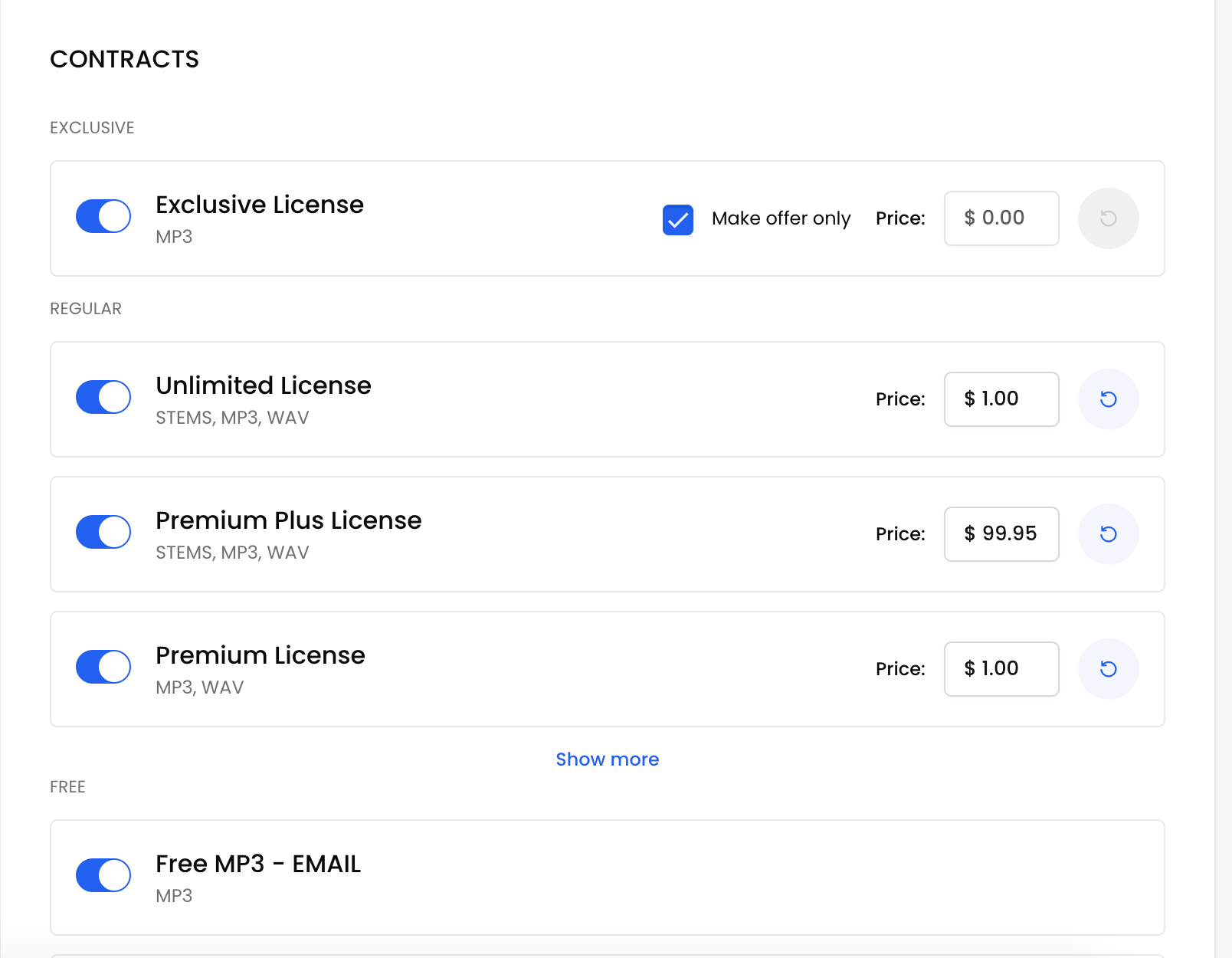 8. If you worked with anyone else on the track, you will be able to enter your collaborators. You can set the profit share, which will split the earnings made from sales on BeatStars. And you are able to enter publishing percentages as well. When you are finished, hit the Publish button to complete uploading your track.