1. Start on your Pro Page Settings Page and click the Edit button.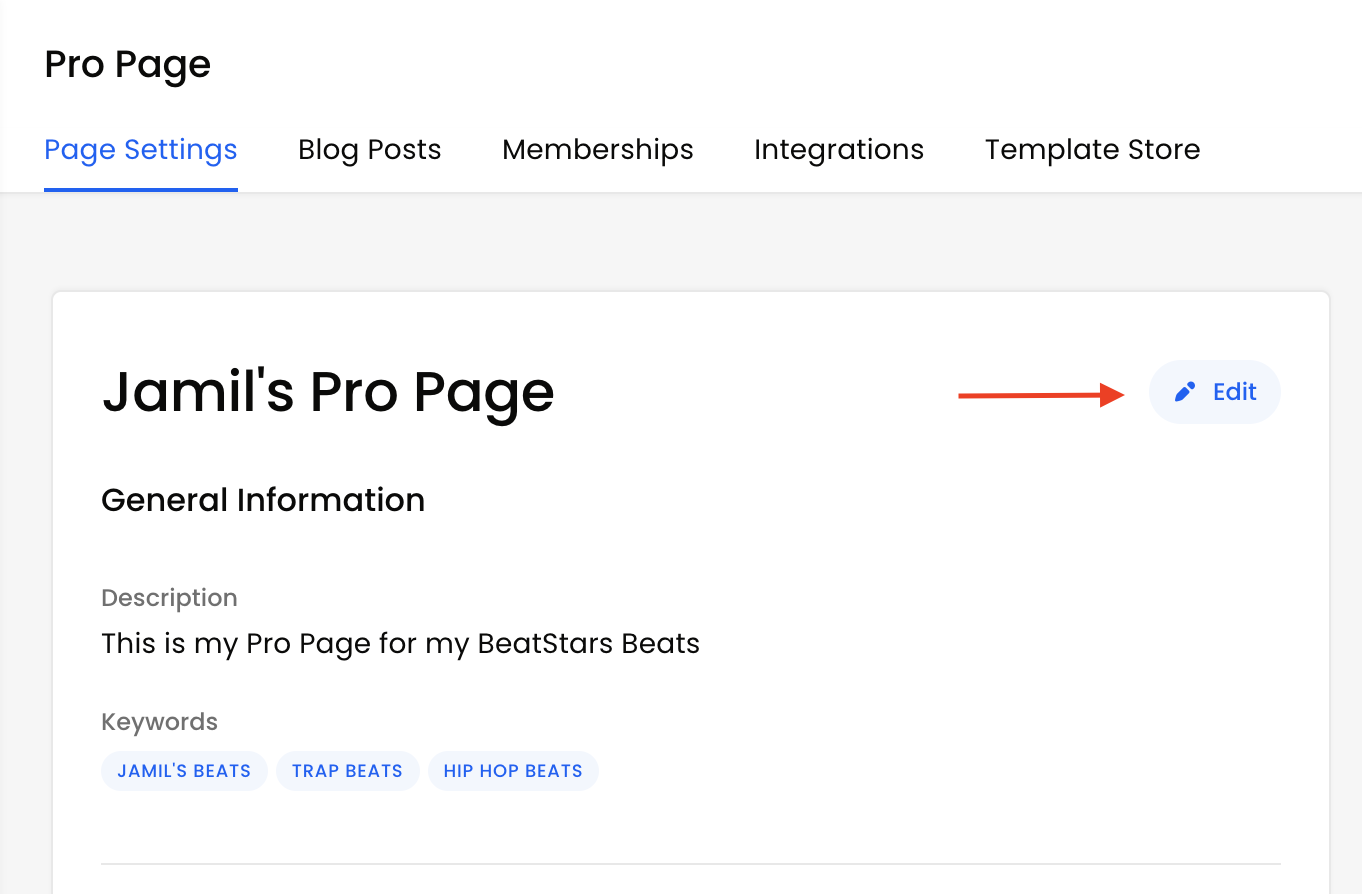 2. In the General tab you will be able to edit some info about your Pro Page that will help with SEO.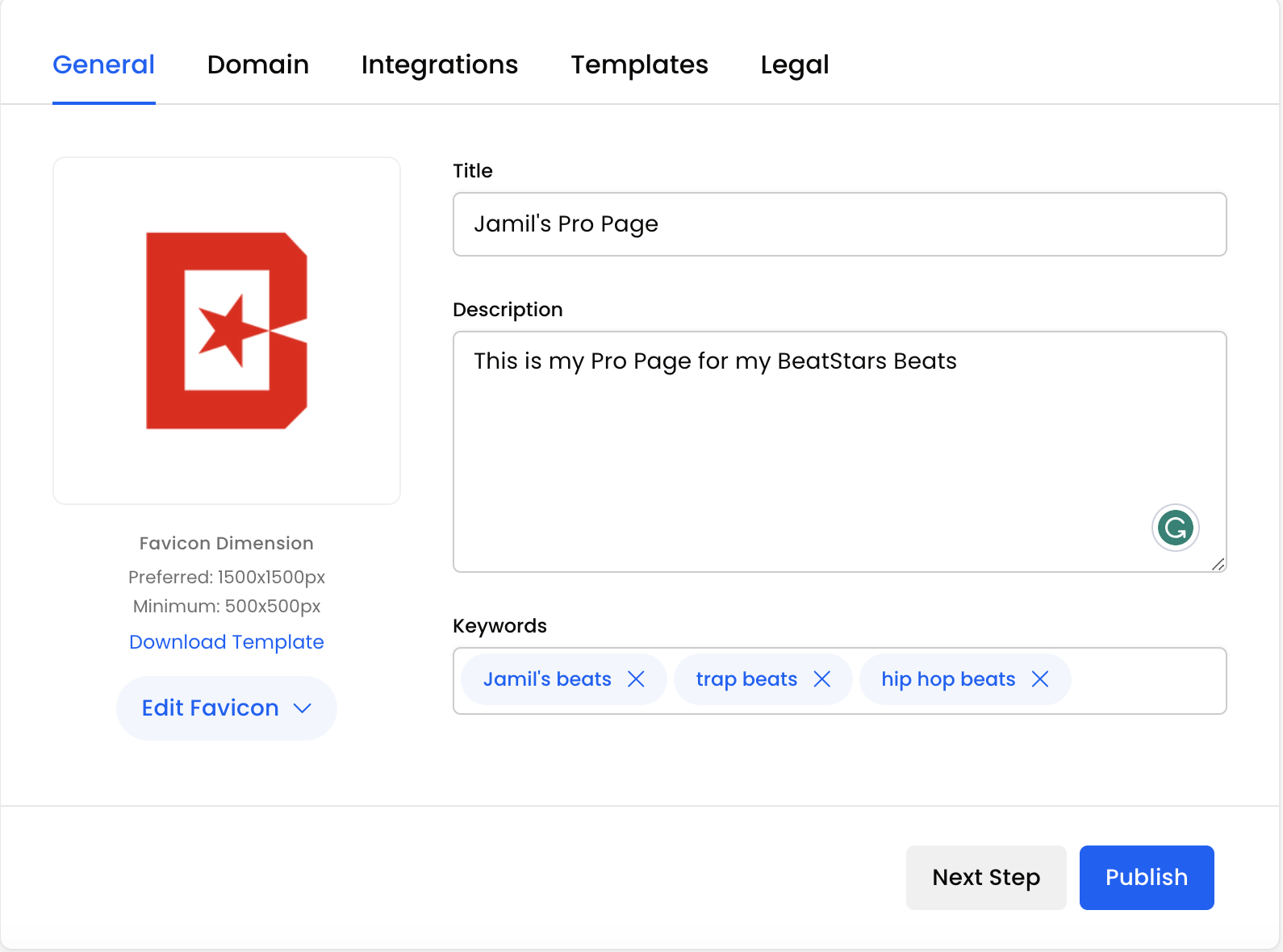 3. You can set a Title for your Pro Page, which is what will appear in this section of search engines

4. You can also set your description which should appear here in search engines

5. And finally you can set your Keywords which also helps with SEO.
Note: For more info about your favicon please check out this help article: How to Edit your Favicon on your Pro Page (Studio)