This article applies to:
Beat sellers
Professional plan
Starter plan
Overview
This article will show you how to switch your BeatStars Studio to the Dark theme.
Step by step guide
1. Start by visiting your BeatStars Studio. Then click your profile icon in the top right corner of your screen.

2. Click Dark Theme in the drop-down menu.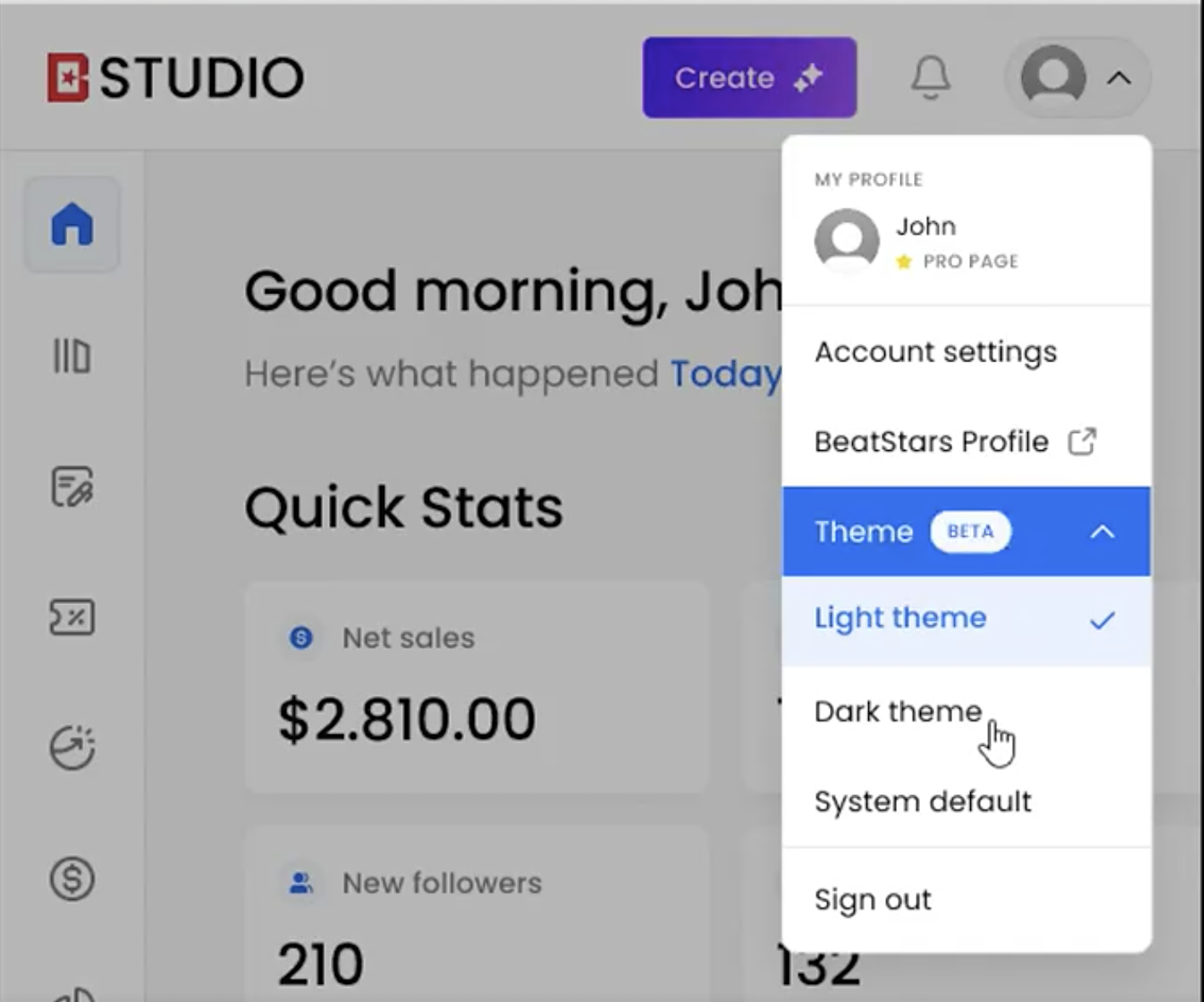 3. You can also select the "System Default" option to auto-select the theme style/selection based on your device settings.