This article applies to:
Beat Sellers
Professional plan
Starter plan
Step by step guide
1. Visit your Tracks section in your BeatStars Studio.
2. Find the track you want to download the files for and click the 3 dots in the bottom right corner of it.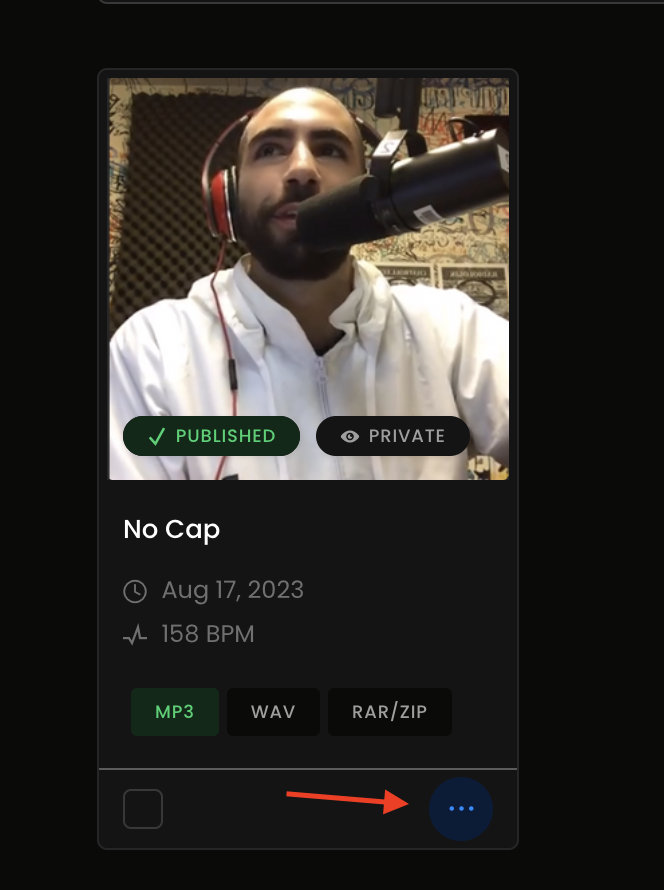 3. Click Download from that menu.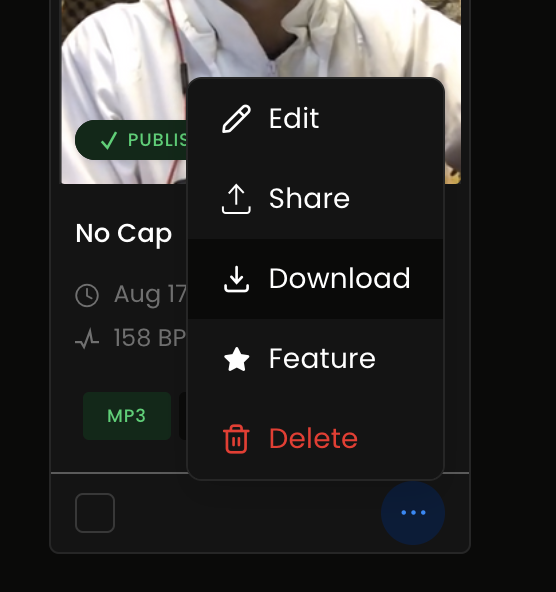 4. Select the file you want to download. All the files you have uploaded, plus a tagged copy of the mp3 will be available in this menu. If a file type is greyed out, it means you have not uploaded it.