To create a playlist, please follow the instructions below.
1. Log into your BeatStars account.
2. Next, visit the following section My Playlists

3. Then click the "+ New Playlist" button at the top right of the page (see screenshot)




4. Next, enter your desired name in the "Name" field, create your artwork, choose 3 relevant tags, enter a description, and choose your visibility (see screenshot).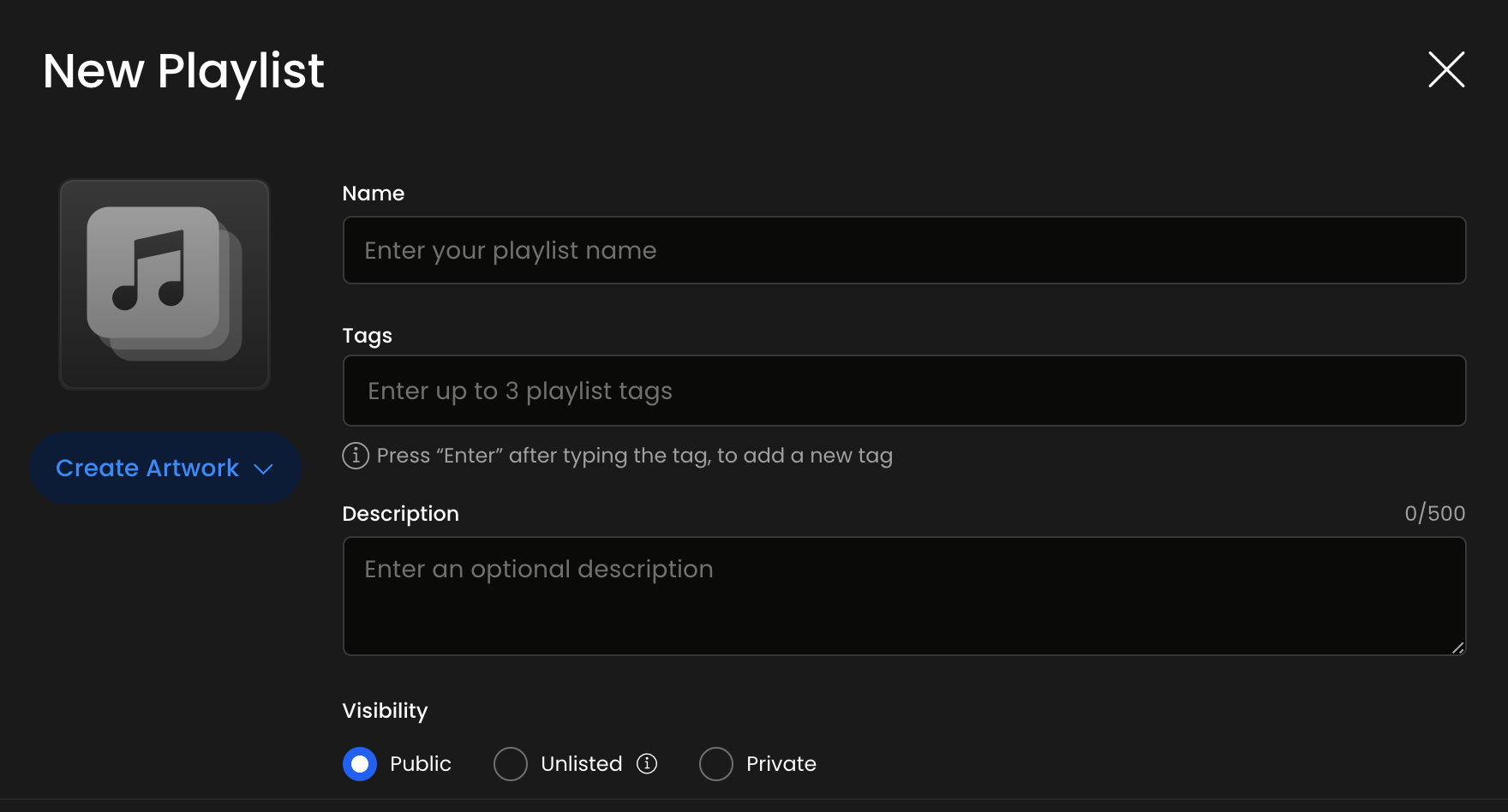 Visibility definitions
Public - Your content is discoverable in search and on your profile by all site visitors.
Unlisted - Your content will not appear on your profile or in search, but you are able to share it through a page link.
Private - Only you will be able to view this content.
5. Click the Save Playlist button