If you are a BeatStars Publishing member, follow these steps to download your Social Media Kit.
1. Visit https://studio.beatstars.com/publishing/your-info
2. Scroll to the bottom of the page to find your Social Media Kit.
3. You can choose between Light Mode or Dark Mode to change the graphics' appearance.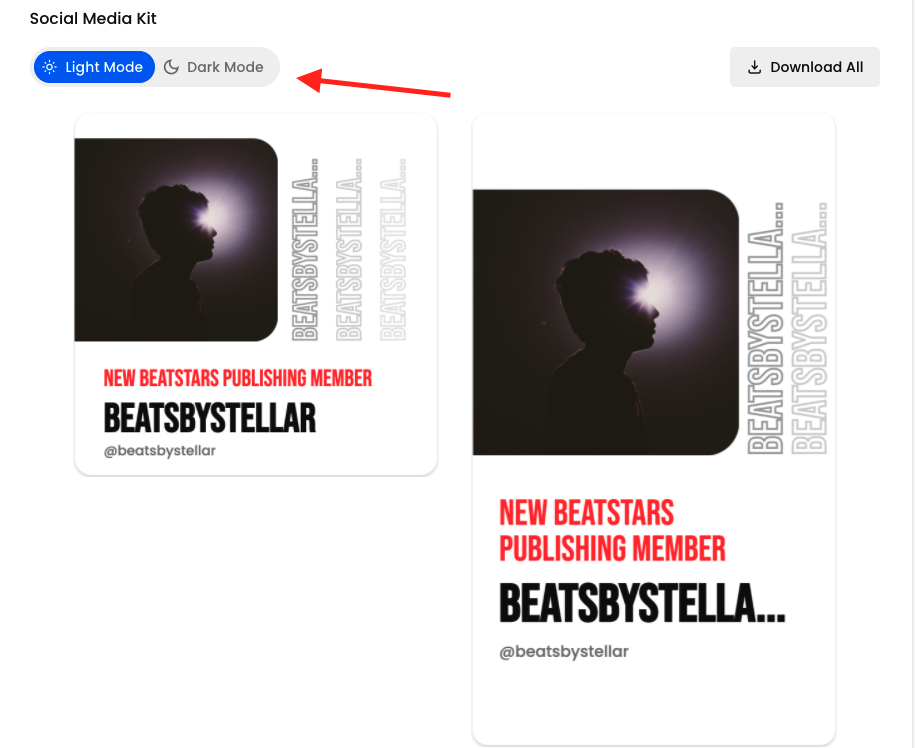 4. Click the Download All button to download the files.