To purchase a gift card for BeatStars, please follow these directions.
1. Visit the gift cards page
2. Click the Buy Gift Card button.

3. Select a gift card design, upload an image, or create a new image in Canva for digital gift card design.

4. Edit your in-card message. This message will go on the gift card image itself.

5. Choose the gift card amount. The minimum is $5 and the maximum for 1 gift card is $1,000.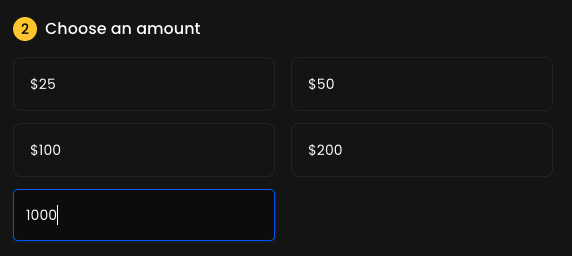 6. In the top box you will type the recipient's name, and in the bottom box you will type their email address. This will be the email address to which BeatStars will send the gift card.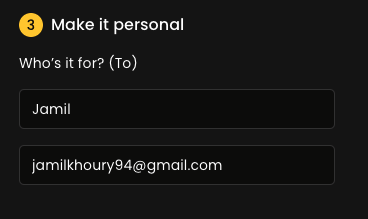 7. Next, you will write your name to let the recipient know who the gift card is from.

8. Now you can type in a message to be included in the email with the gift card.

9. Review the gift card details and complete the payment. BeatStars will automatically send the gift card to the recipient once the payment is complete.
Please note: Gift cards can only be used on services provided by BeatStars such as BeatStars Membership Plans, BeatStars Promote, and Beat ID. BeatStars gift cards cannot be used to purchase beats.