1. Go to https://www.beatstars.com/gift-cards/redeem and sign in if you aren't already. You will need to create a BeatStars account if you do not already have one.
2. Once logged into BeatStars, please enter your unique BeatStars gift card code that you received via email.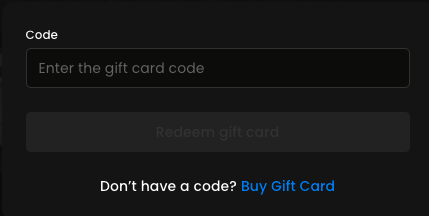 2. Click "Redeem gift card" to redeem the credit.