This article applies to:
Beat sellers
Starter plan
Professional Plan
Overview
This article will go over uploading a sound kit to sell on the BeatStars Marketplace and your Pro Page.
Video Walkthrough
Step by step guide
1. Start on your BeatStars Studio, click the Create button and then Create Sound Kit to get started.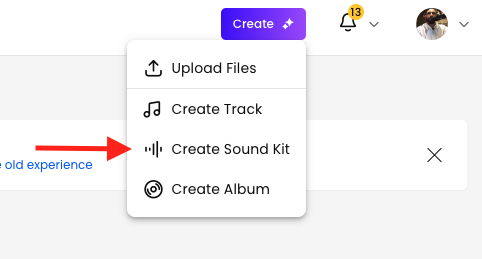 2. Now, click the "Upload File" button and upload your desired file. (see screenshot)

3. Then click the "add preview audio" button and upload your desired sample file. You can then click the "Next Step" button to progress to the next page.

4. Click Change Artwork to add artwork to your sound kit. Then, you will be able to type in your sound kit title and select what type of sound kit you are uploading. Then, you can schedule a release date. Leave this section as is if you want it to be public immediately. You can write a description, and then set your visibility. Choose Private if you only want your sound kit to be visible to you, choose Public if you want your kit to be visible to everyone on the marketplace, and choose Unlisted if you want your kit to be visible to people you send the link to. Click Next Step when you are finished.
5. Now you will enter up to 3 tags and the number of sounds in your kit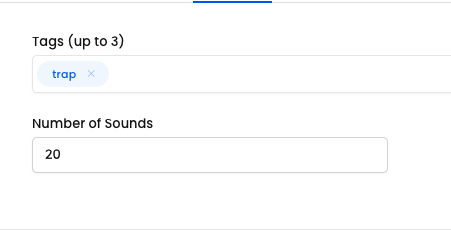 9. On the next page you will choose the pricing for your sound kits.
10. If you worked with anyone else on the kit, you will be able to enter your collaborators. You can set the profit share, which will split the earnings made from sales on BeatStars. And you are able to enter publishing percentages as well.
11. Click Publish to publish your sound kit to BeatStars.
Related Articles