1. Click on the tab with the 3 lines at the bottom right of your screen.
2. Scroll down to the Licenses and Services section and select Contracts.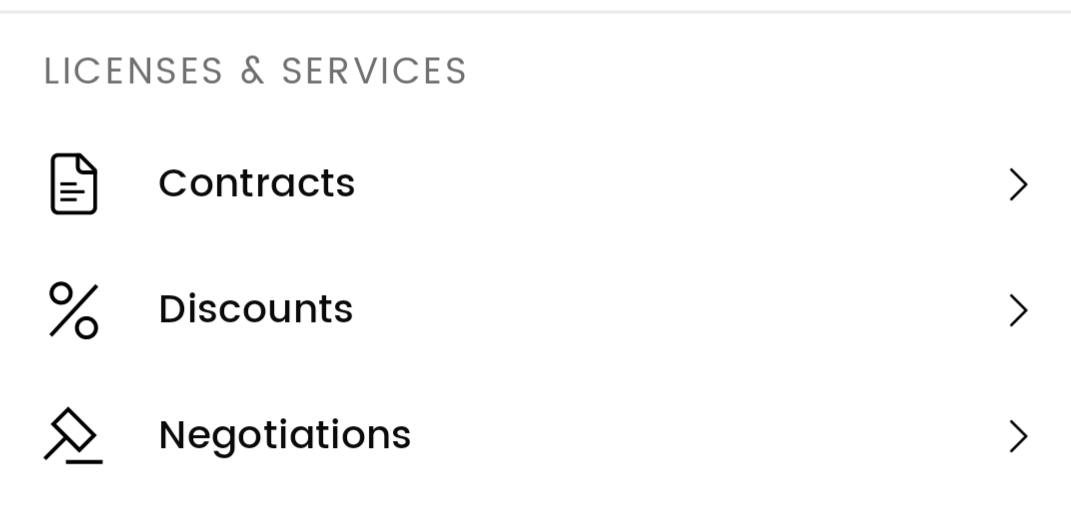 3. Choose what you would like to create a contract for.
4. Press the blue + button to create a new contract.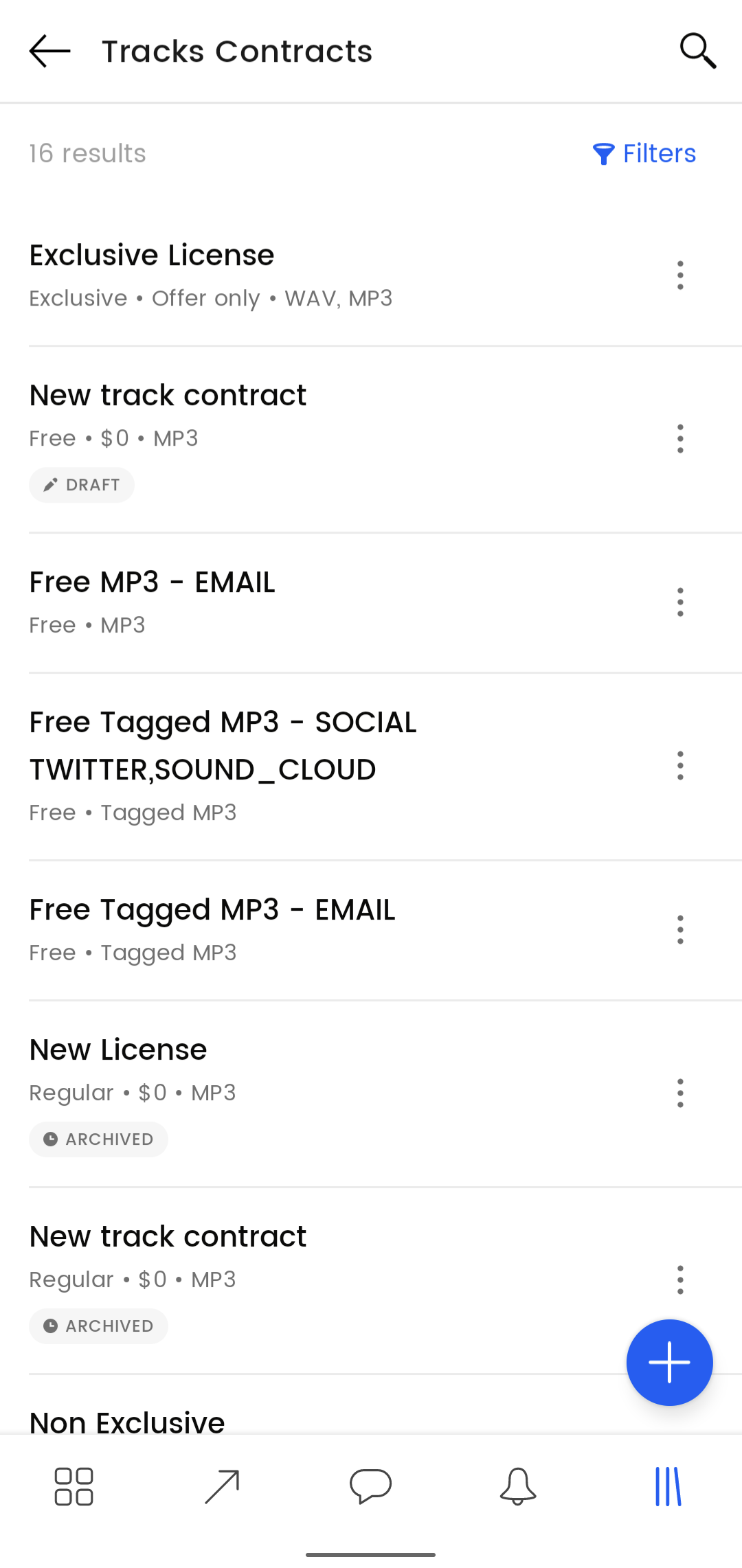 5. Choose regular (nonexclusive), exclusive, or free.
6. Name your license.
7. Set a default price.
8. Choose which files you will deliver.
9. Fill out your contract details.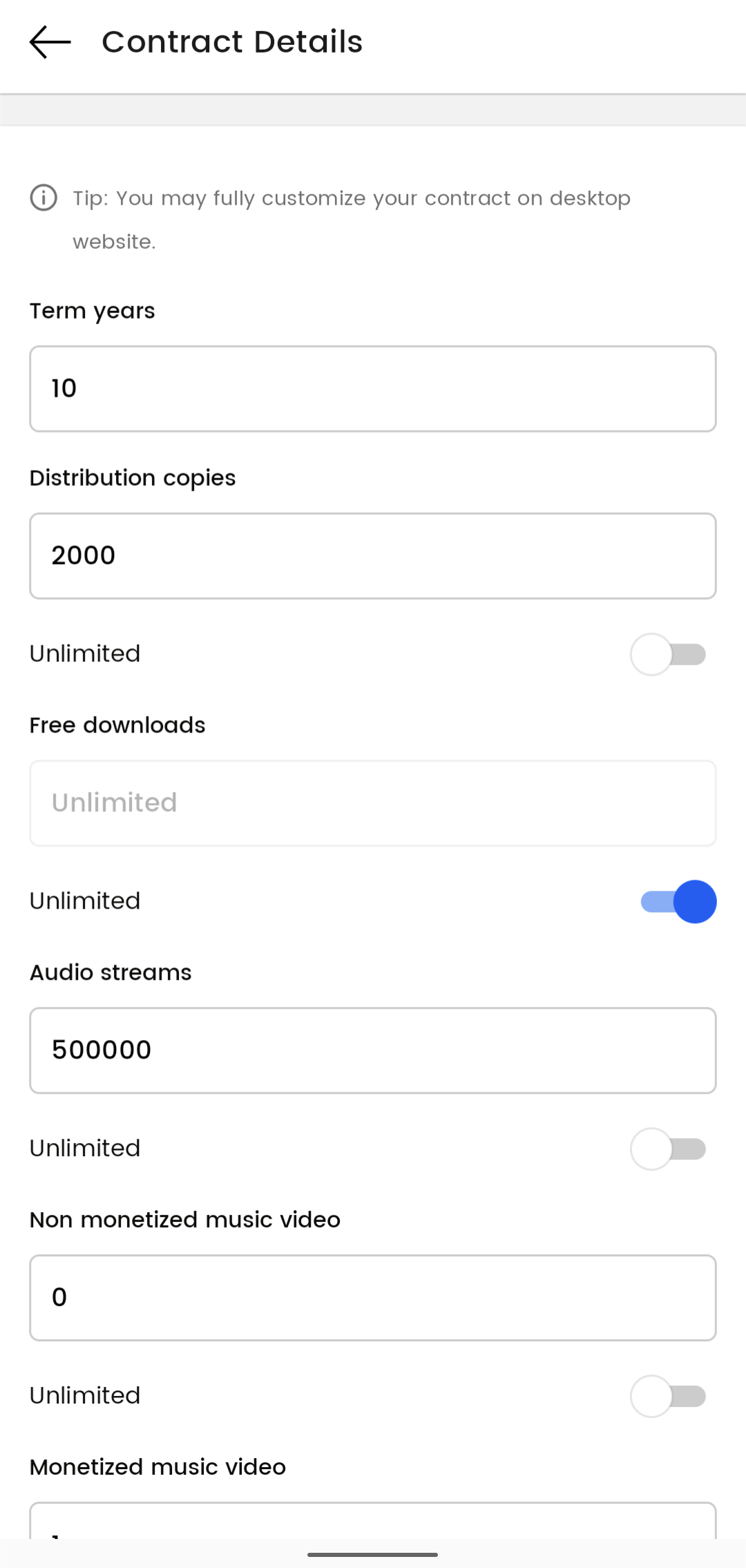 10. Select your state and country in the Address section.
11. Fill out your optional information like a description and your feature list.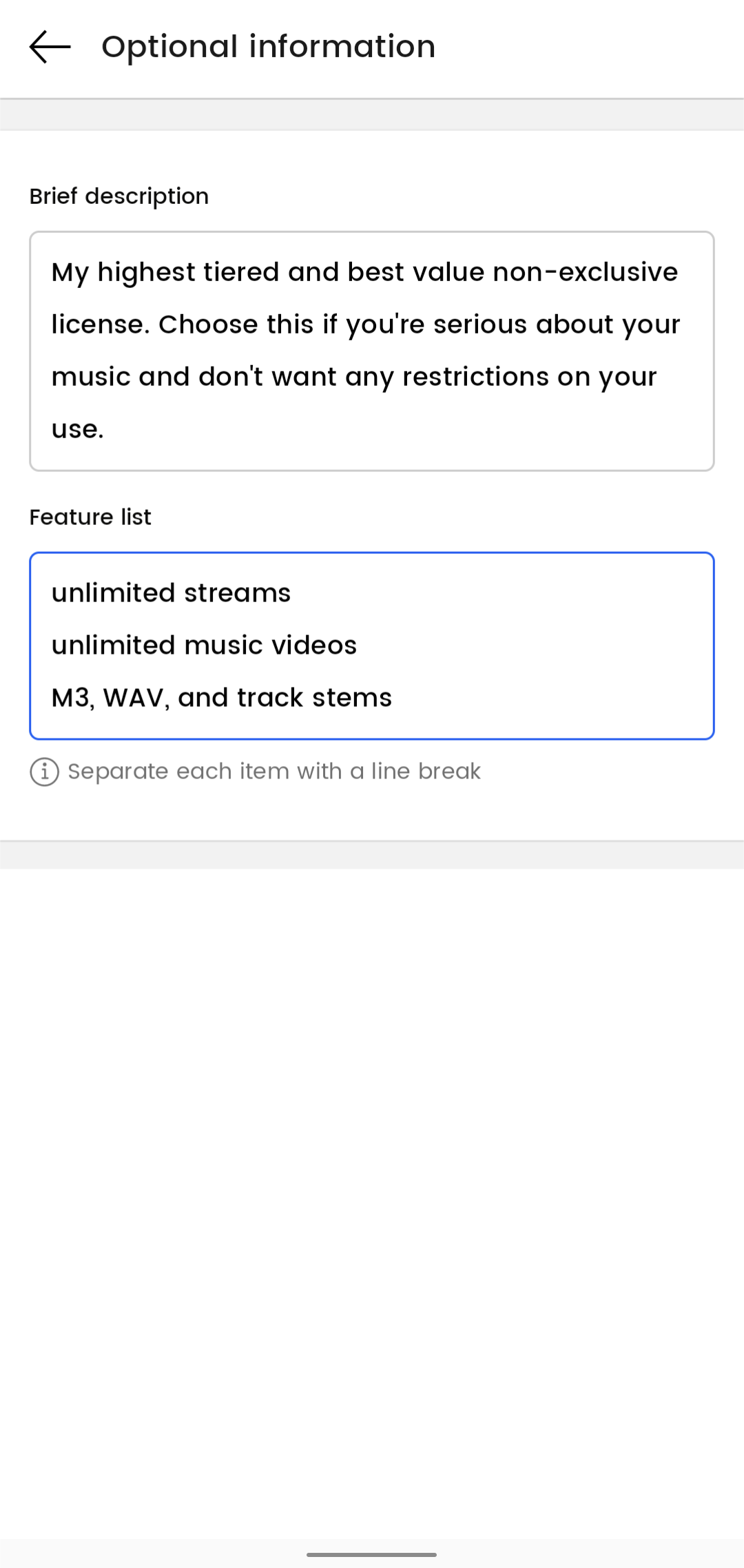 12. Click Publish