1. Visit Memberships and click "Create Plan"
2. Enter a title for your membership.
3. Enter the price per month for this membership.
Tip: Try to offer a discount for the total number of items they will receive as an incentive for subscribing monthly. For example, if my mp3 are $30 each, 5 mp3 licenses per month as my membership should be cheaper than buying 5 mp3 licenses individually.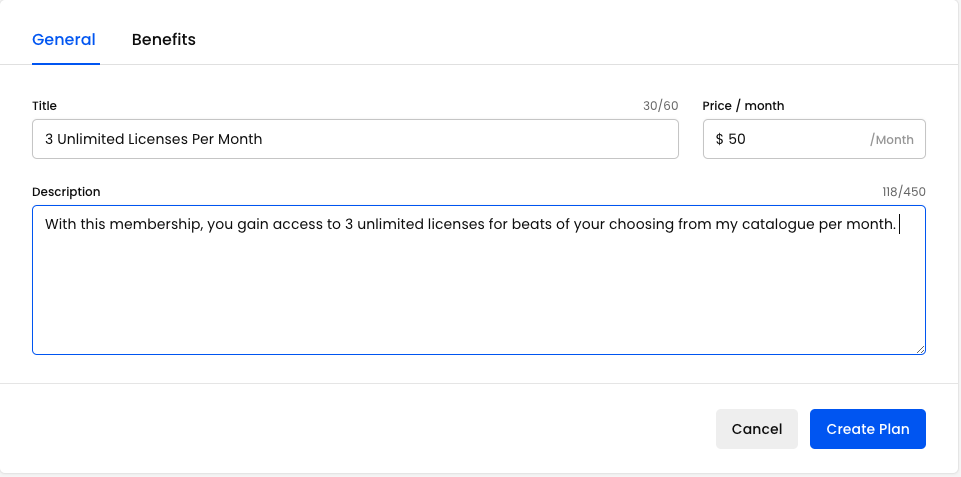 4. Enter a description of your membership so people browsing your store will know exactly what is included.
5. Depending on what you want to include in your membership, type in a number in one of the left-hand column sections to choose how many downloads the subscriber will receive of your tracks, albums, sound kits etc, and select the license or track/soundkit type they will receive in the right column. My membership is for 3 tracks and will include no other product, so I'll leave the rest blank. If you want to include more than 1 type of item, you are also able to do that.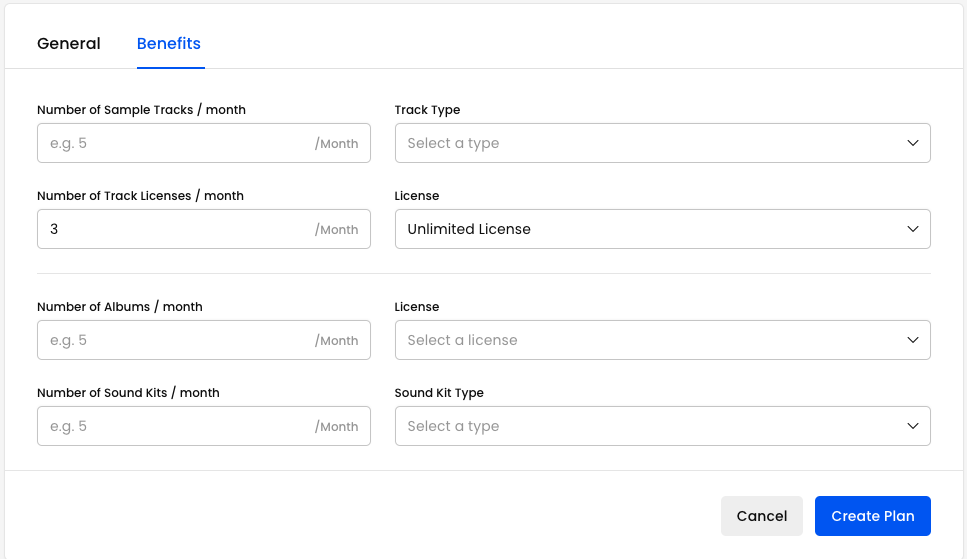 6. Click "Create Plan."