Note: Memberships are only available on the Pro Page Plan and will not appear on your Marketplace profile.
1. Visit Memberships and click "Create Plan"
2. Enter a title for your membership.
3. Enter the price per month for this membership.
Tip: Try to offer a discount for the total number of items they will receive as an incentive for subscribing monthly. For example, if my mp3 are $30 each, 5 mp3 licenses per month as my membership should be cheaper than buying 5 mp3 licenses individually.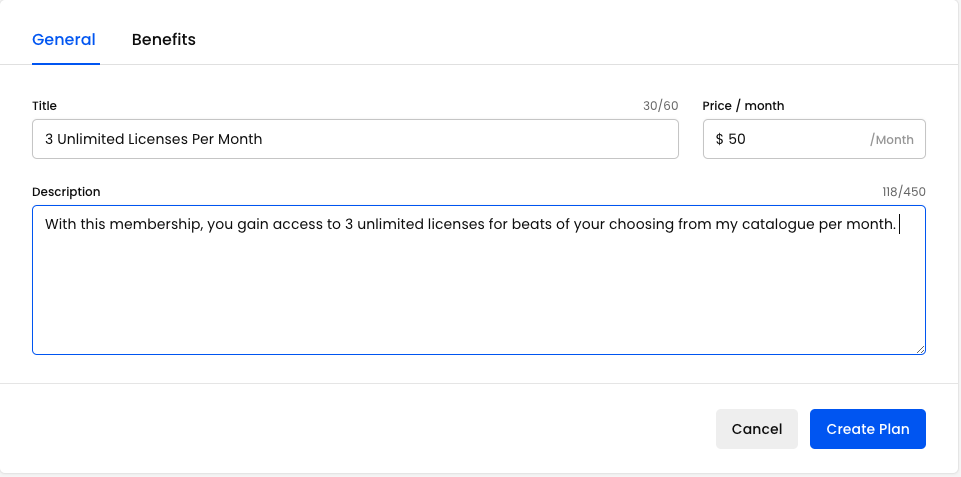 4. Enter a description of your membership so people browsing your store will know exactly what is included.
5. Depending on what you want to include in your membership, type in a number in one of the left-hand column sections to choose how many downloads the subscriber will receive of your tracks, albums, sound kits etc, and select the license or track/soundkit type they will receive in the right column. My membership is for 3 tracks and will include no other product, so I'll leave the rest blank. If you want to include more than 1 type of item, you are also able to do that.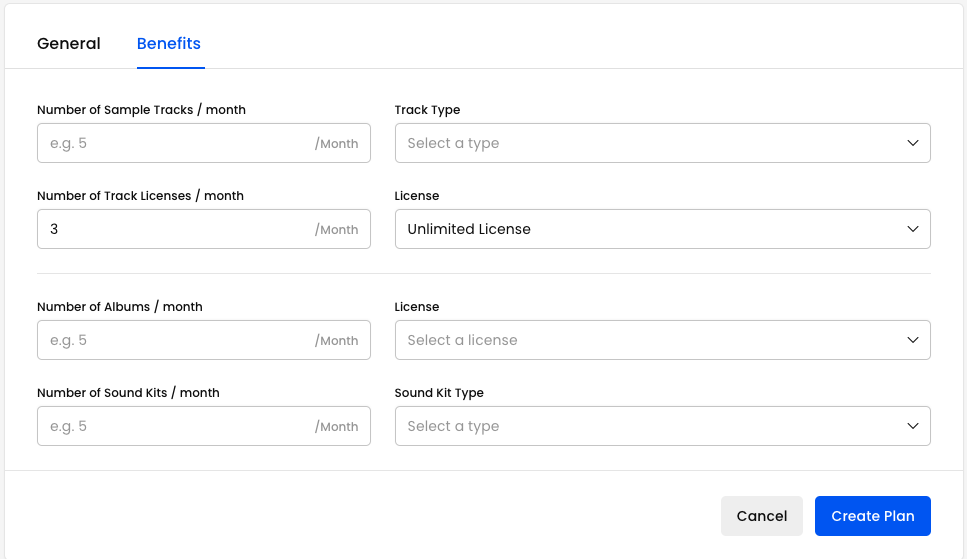 6. Click "Create Plan."
7. Your Membership will appear in the Memberships tab of your Pro Page. You can enable this in the Menu Links section of your Pro Page Customizer. You are also able to add a Memberships section to your Homepage in the Homepage Sections area of your Pro Page Customizer.