This article applies to:
Beat Sellers
Professional plan
Starter plan
Overview
BeatStars has partnered with Lemonaide to provide you with a revolutionary AI tool that generates millions of inspirational ideas based on your input, ethically sourced by our community of creators. Learn how to connect BeatStars to Lemonaide and start using your free credits.
Step by step guide
1. Locate the Lemonaide tab in your Studio menu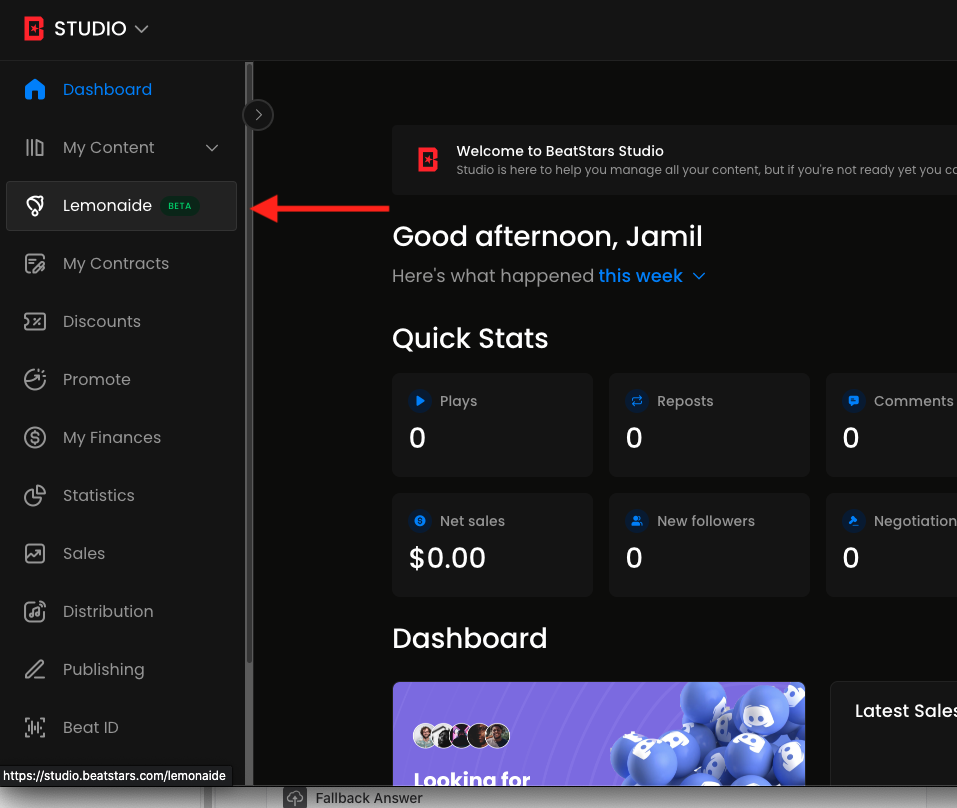 2. Click Connect to Lemonaide
3. Enter your email, name, and choose a password to create your account.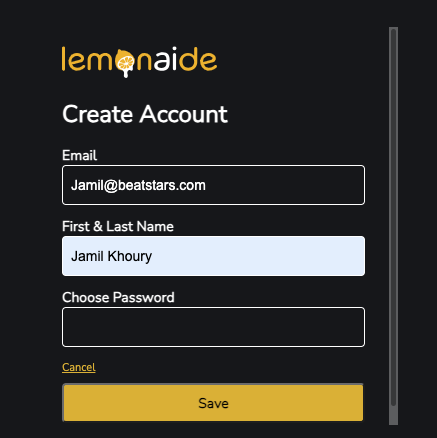 4. Download Lemonaide for your PC, Mac, or click continue with browser to use Lemonaide Seeds.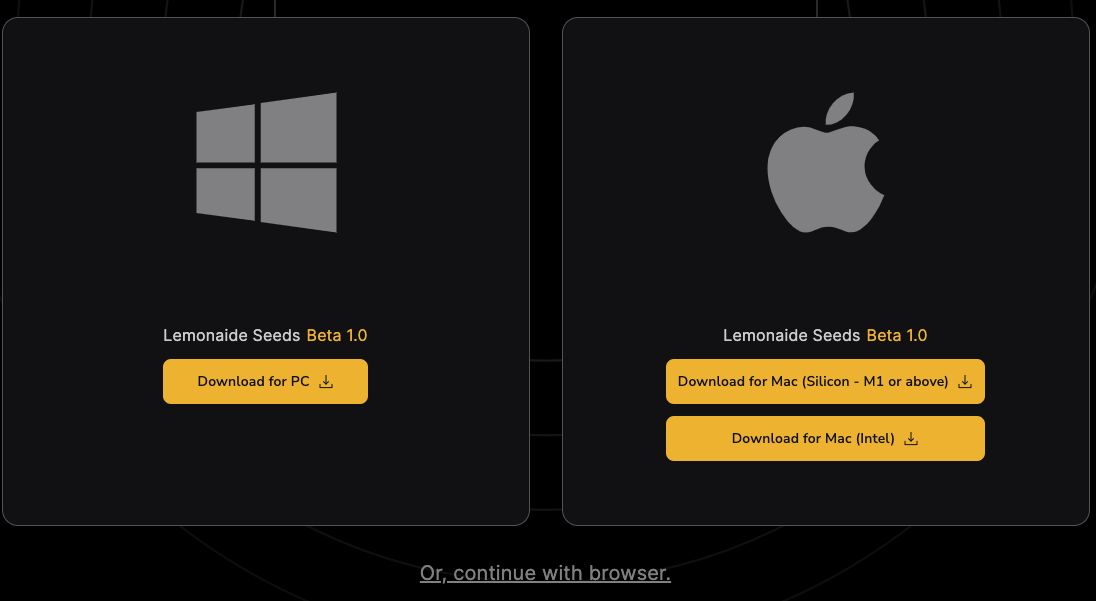 5. Once your account is created, you will see that you have 250 credits as a Pro Page user. Marketplace users will receive 50 credits.