This article applies to:
Beat Sellers
Starter Plan
Professional Plan
Overview
In this article you will learn how to create a contract/license to sell on the BeatStars Marketplace. Licenses can be created for tracks, sound kits, and albums. This article shows a Track contact, but the others follow a very similar process.
Video Walkthrough
Step-by-step guide
1. Start in the Contracts section of your BeatStars Studio.
2.. Click create contract and select regular, free, or exclusive. (regular - nonexclusive, free - notforprofit, exclusive - exclusive).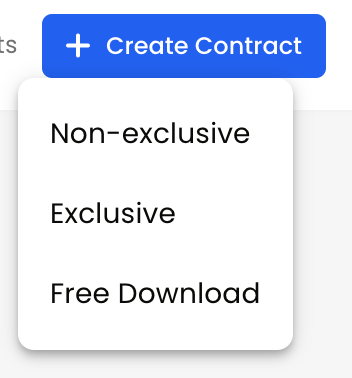 3. Select a title and brief description.

5. Write a feature list, this is a bullet point list on your Pro Page.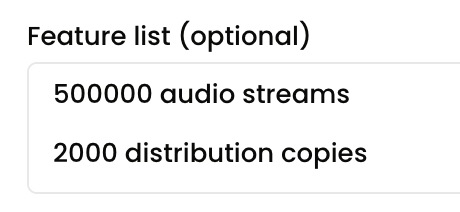 4. Set a default price, this is the price every beat will be that offers this license unless you set a different price for that beat.
5. Set a minimum offer price, this is the minimum customers will be able to offer you for this license if you have offers enabled.
6. Choose which files will be included with purchase of this license.
7. Then choose if you want it to be active by default for new beats uploaded.
8. Fill out your contract details to your liking using our quick editor or full customization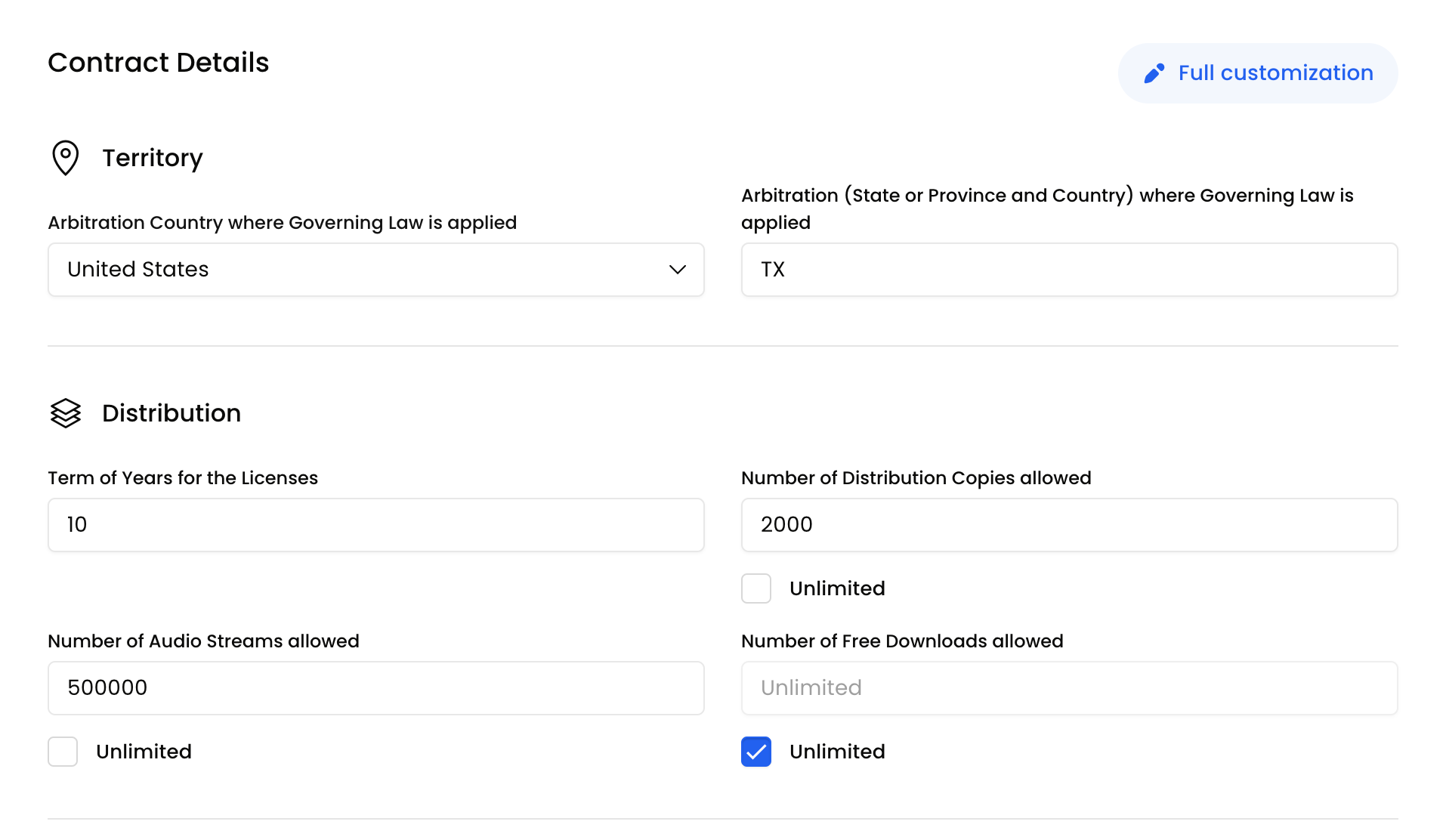 9. Select which of your existing tracks this license should be active on.
10. Click Publish