Veriff is our partner for ID verification. You will be required to verify your identity with Veriff the first time you make a withdrawal from your account or when you sign up for Publishing. You will only need to perform this process once for the duration of your account.
Before starting the process, please see this article from Veriff for tips on how to get approved.
https://www.veriff.com/blog/9-tips-for-successful-verification
1. Click the Withdraw button from the Wallet page in your account
2. Click the check box at the bottom and then Start Verification.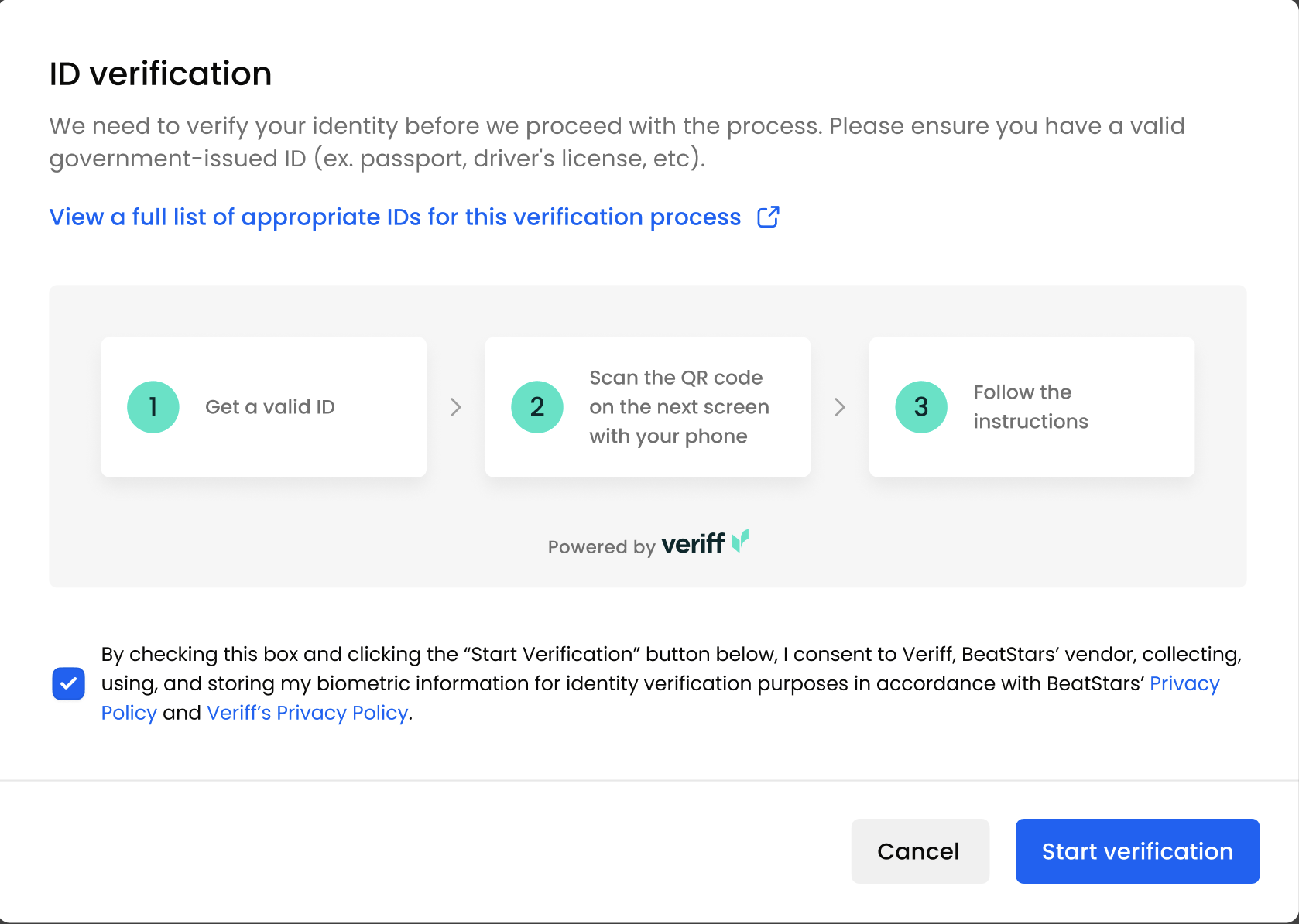 3. Scan the QR Code or text a link to yourself to start the process. You will need a smartphone and a valid government ID to continue.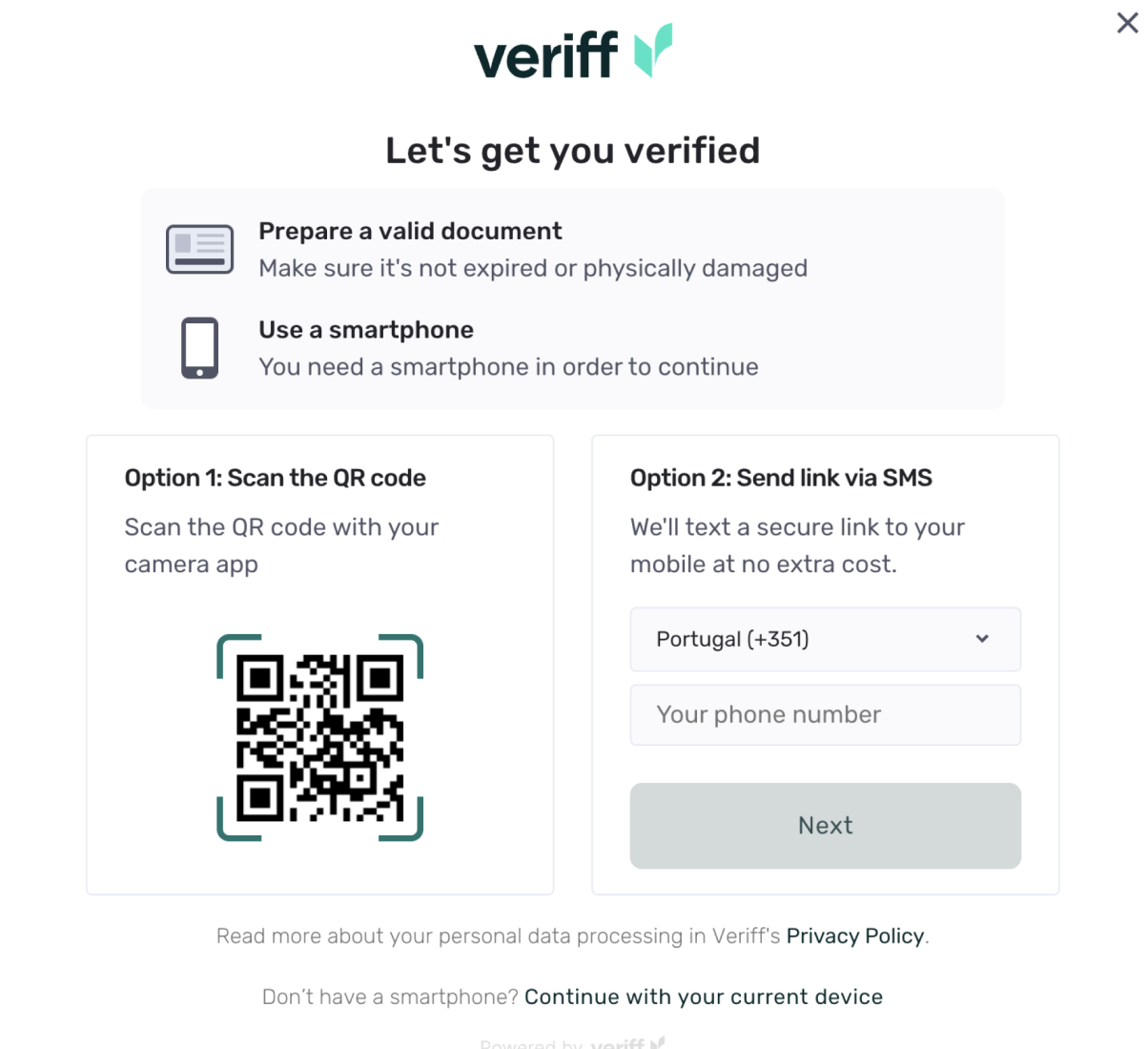 4. Keep the window open while you complete the next steps on your mobile device.
5. Once you have filled out the necessary info, you will see this message confirming your verification data has been submitted.
.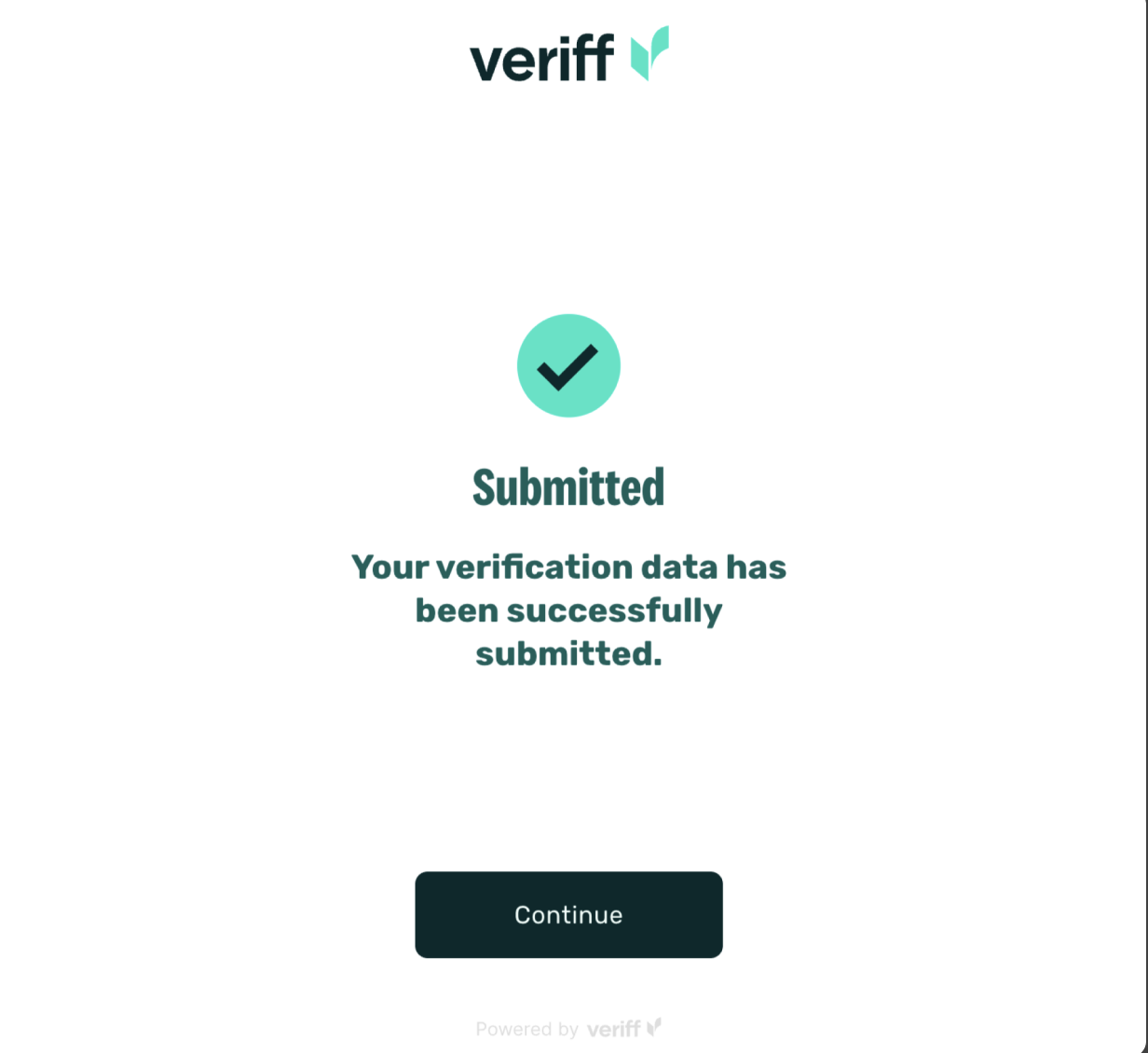 6. Usually, your account will be verified within a few seconds, but it can take up to 3 days in some cases to review your data.
7. If you have been approved then you will now be able to withdraw from your wallet, if Veriff is still being processed you will see this message