To sign up for Publishing, please follow these steps:
1. Start on the Publishing page in your BeatStars Studio
2. Read and accept the terms, then click Begin my Publishing Journey.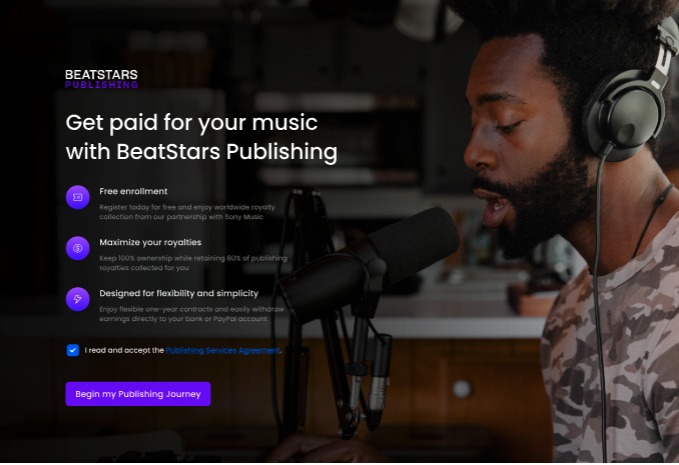 3. If you already have a PRO, enter your IPI number and your PRO here. If you do not have a PRO, you can apply for one for free here by checking the box for Imro.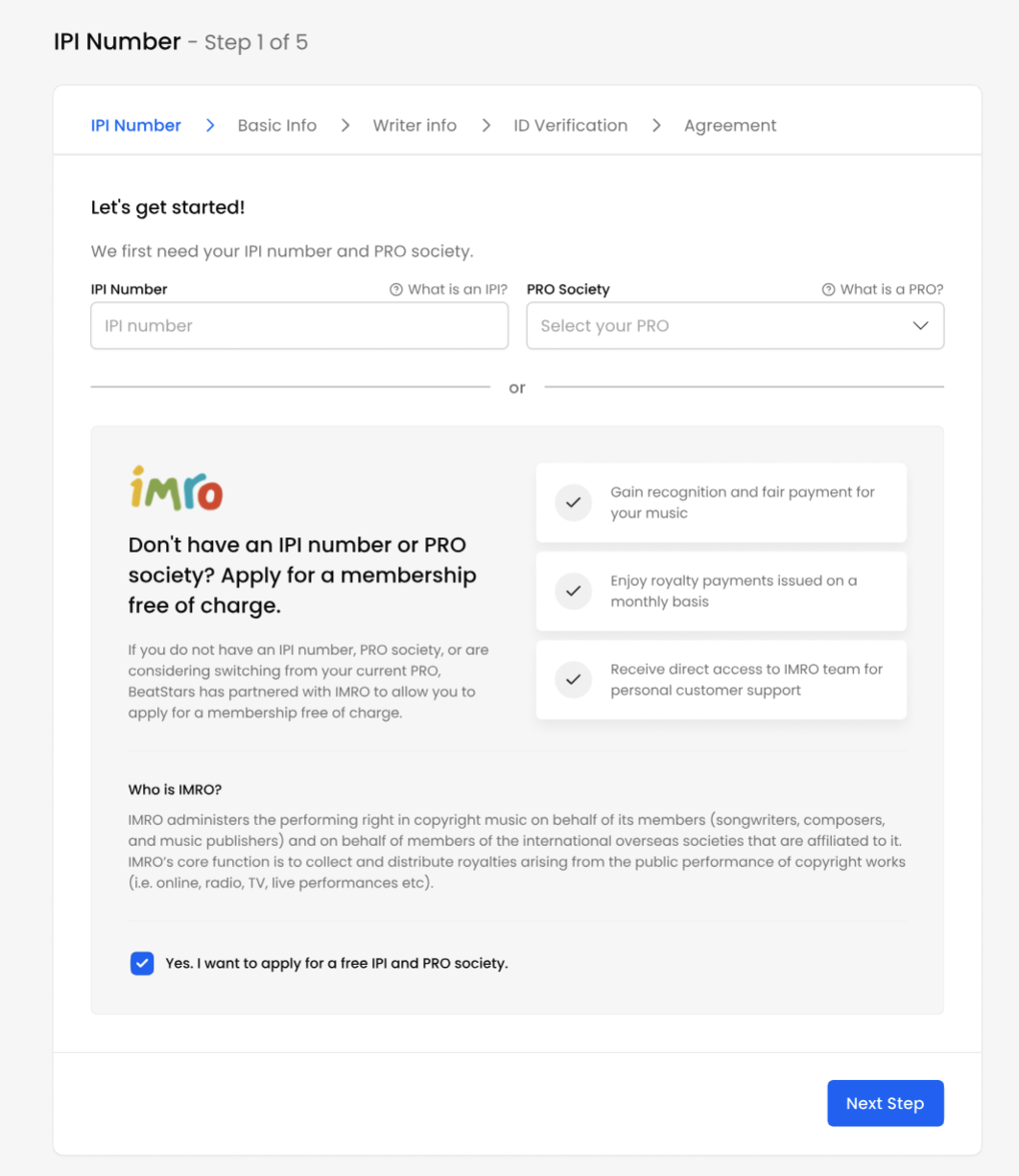 4. Fill out your basic info including your name, date of birth, address etc.
5. FIll out your writer info. These include questions from BeatStars and Imro that are necessary to register you for both services. If you already have a PRO and are not registering for Imro, some questions you see may be different.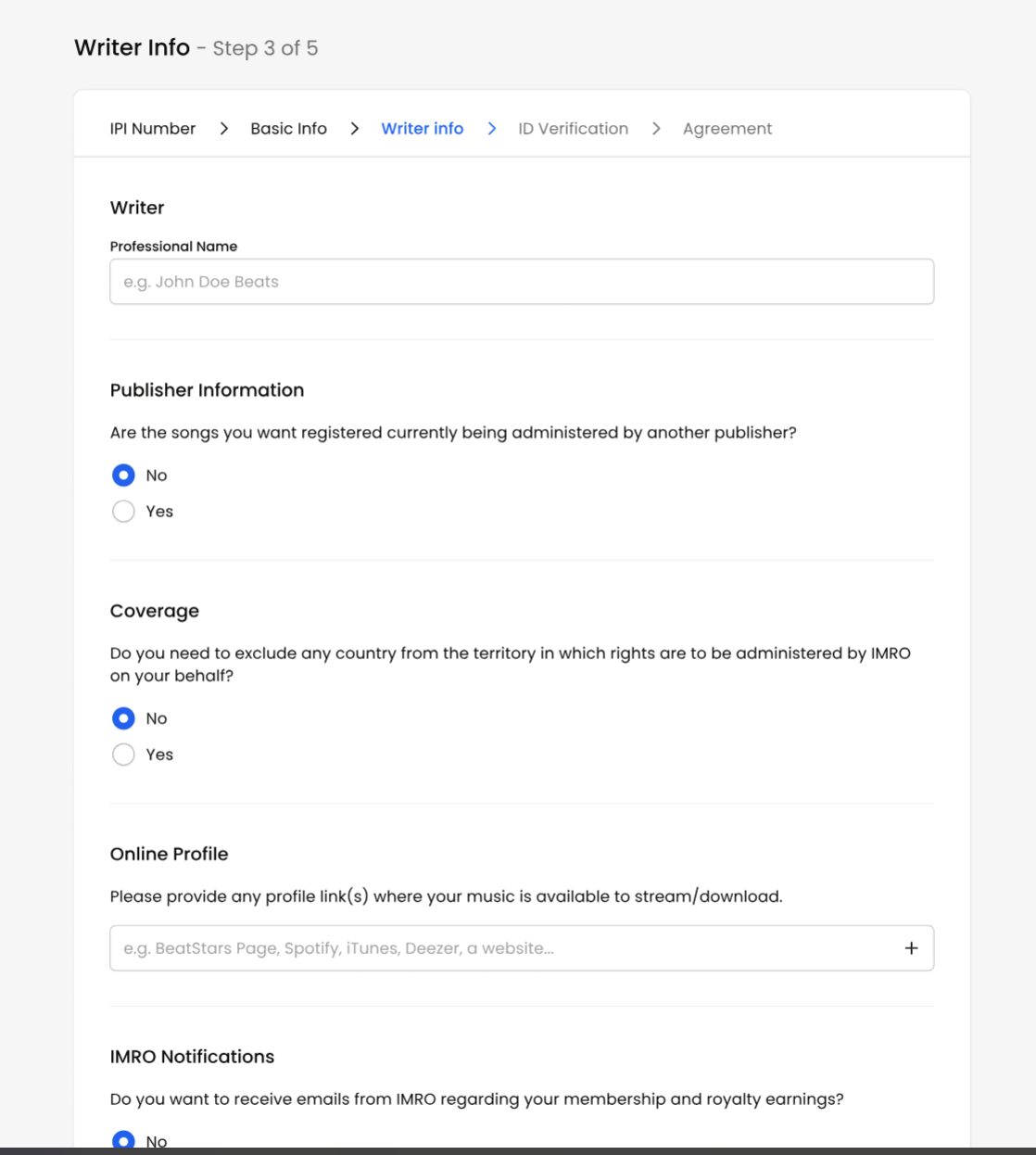 6. If you have not already verified your identity with Veriff, you will be asked to do so here. For full instructions on Veriff, please see this article here.
How to Verify Your Identity with Veriff
7. You are able to review your publishing agreement here, and then sign the document.
8. If you have signed up for IMRO as well, you will then be able to review that agreement and sign it.
9. Your application will now be reviewed. You can begin adding tracks now and they will officially be processed once you're approved.