1. Visit the Explore Sound kits page.
2. On this page, you can select what type of sound kit you're looking for.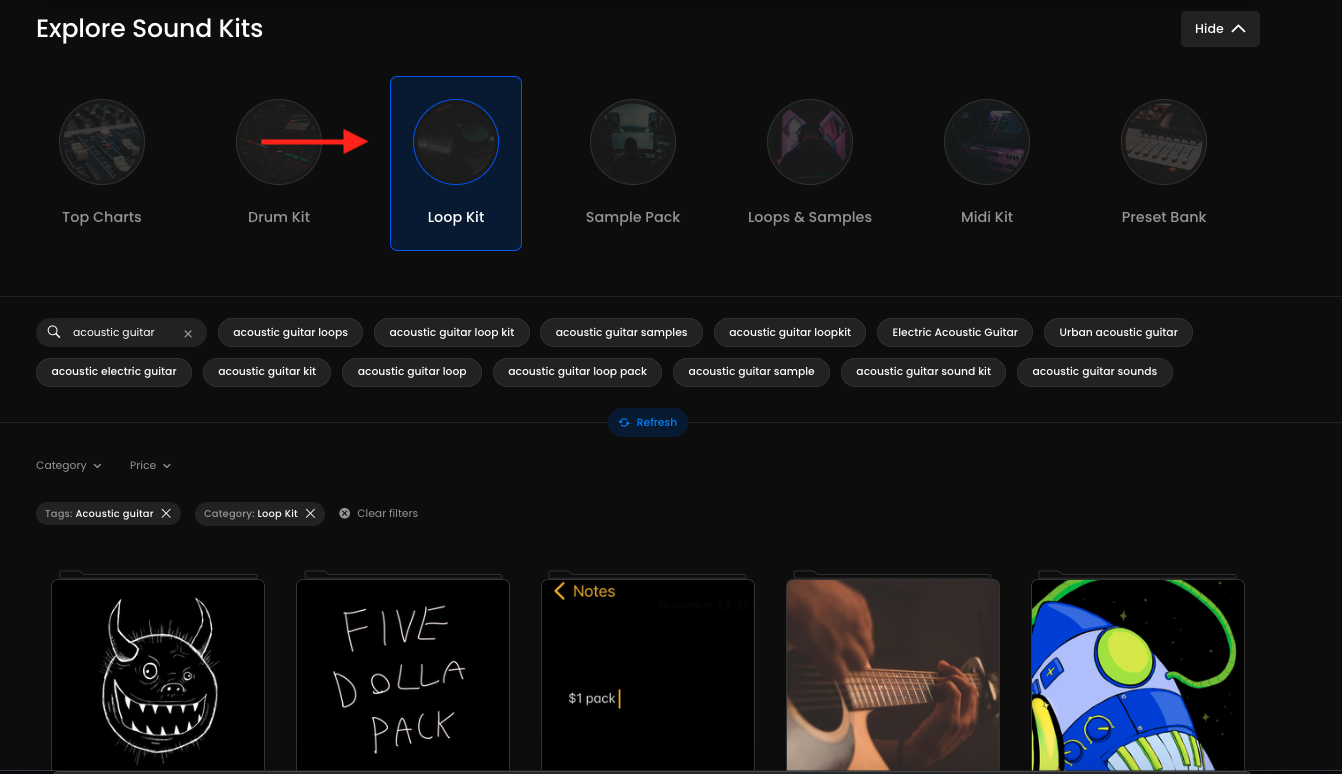 3. Then you can search for any specific tags here
4. Your results will then appear in the section below. You can see your filters and clear them in the top left above the results.