Day 8 - Write Out your Goals
When you are intentional about setting goals and commit to doing the work it takes to achieve them, anything is possible.
Every second that passes by can either be wasted, or used to challenge yourself to be the best you. As you write out goals, they may seem far away, but every step you take to achieving those gets you closer and closer.
Download our guide to goal planning here!
Day 9 - Determine your Budget
In order to achieve a goal, you need to have a plan and stick to it. That's why having a budget is so important.
If you just drift aimlessly through life, tossing your money at every new or exciting thing that catches your eye, how will you ever save up enough money to buy the things you ultimately want or need?
A budget forces you to map out your goals, save your money, keep track of your progress, and make your dreams a reality.
Day 10 - Discover other Ways to Monetize your Music
1. Distribution - With BeatStars Distribution, you have the ability to release your music on all major digital music platforms while keeping 100% of the earnings we collect for you! Distribute your music worldwide and earn royalties from over 30+ download and streaming platforms like Spotify, Apple Music, Amazon Music, Deezer, YouTube, SoundCloud, Pandora, Tidal, Audiomack and MORE.
2. Sound Kits - Selling your tracks to artists is one thing, but you shouldn't forget about other producers who are also looking to purchase unique creations. A Sound Kit is a collection of sounds intended for producers to use to produce music. These sounds come in a variety of forms, and many musicians use sample packs as the foundation for their tracks. Sound Kits can include a number of different sounds, ranging from a flute melody to different vocals and sayings. A lot of creators are looking to diversify their tracks with different instruments and sounds to take their track to the next level. Offering Sound Kits can help with demand.
3. Merchandise - Selling personalized, unique merchandise is a HUGE revenue maker for producers and artists. In fact, according to a 2019 survey, artists made roughly 30% of their revenue from merchandise alone. Of course, that was when tours and live shows were still bustling and well. On the contrary, you can keep that statistic alive on BeatStars by selling an assortment of merchandise, from sweatshirts to socks, through our Printful integration.
4. Drum Loops - A drum loop is a short recording of multiple drum materials that's been edited to loop smoothly and continuously. A drum loop repeats until an exact duration is satisfied, for example, to break a single loop to another, you might want to use a drum fill which could also be a seamless loop. Drums are the beating heart of a solid song, and offering a variety of drum loops to your customers can easily result in an increase in revenue.
5. Services - Clearly there's a number of things you can sell with your BeatStars account, and the list continues with service offerings. You can offer custom services on BeatStars like mixing, mastering, production, video editing, logo designs, custom voice tags, and MORE. Deep dive into the world of services you can offer on BeatStars and see how you can create your first service offering with our official tutorial video here.
Day 11 - Review your Licenses and Pricing
Protect your art. Your beats are your creations, and they deserve to be treated with the highest of value. Take today to make sure your prices are up-to-date, as well as make sure the terms in your licenses fully protect you.
Download our list of key terms producers forget to include in their beat licenses here!
Day 12 - Setting up Business Social Media Accounts
Setting up social accounts may seem obvious but you need to make sure you are utilizing them properly. Follow these guidelines:
Keeping your customers up to date with what projects or collaborations you've been working on and remind them that you're an active business

Create conversations with your audience to learn what they like and what they don't about your beats, products, or services

Getting them to engage with your accounts so you can retarget your music to them with paid advertising

Reinforce your brand mission and build community
Download our guide for setting up social media accounts for your business here!
Day 13 - Set up your Pixels
If you're using targeted ads and using promotional tools, then you're already ahead of the game. But did you know that you can take your advertising efforts a step further? Facebook pixel and Google tags allow you to partake in advanced advertising targeting, and helps you to track conversions when sales are made or when people visit your site from an ad.
Download our guide to setting up your pixels here!
Day 14 - Determine your Content Strategy
Content strategy defines how and why content will be used to achieve your marketing and business goals. A successful content strategy will attract, engage and captivate your audience, ultimately increasing your awareness and driving cost-free traffic to your business.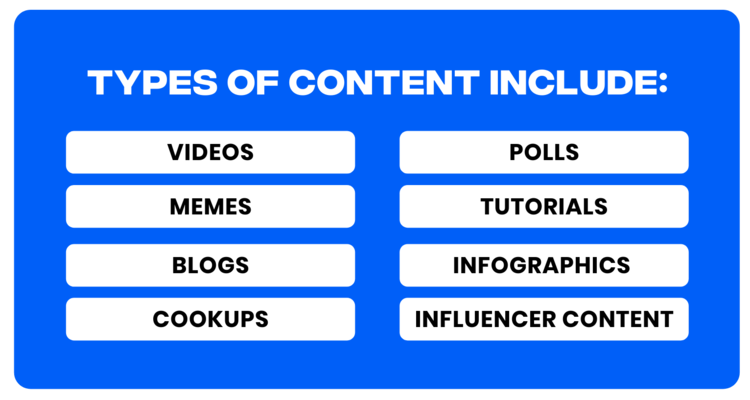 Download our guide to creating a content strategy here!