To write and save lyrics for a production track, please see the instructions below.
1. Log into your BeatStars account.
2. Click the "lyrics" button to the right of the track you wish to write lyrics to. (see screenshot)

3. You will then be taken to the Lyric Pad page where you can write and store lyrics for the associated track. (see screenshot)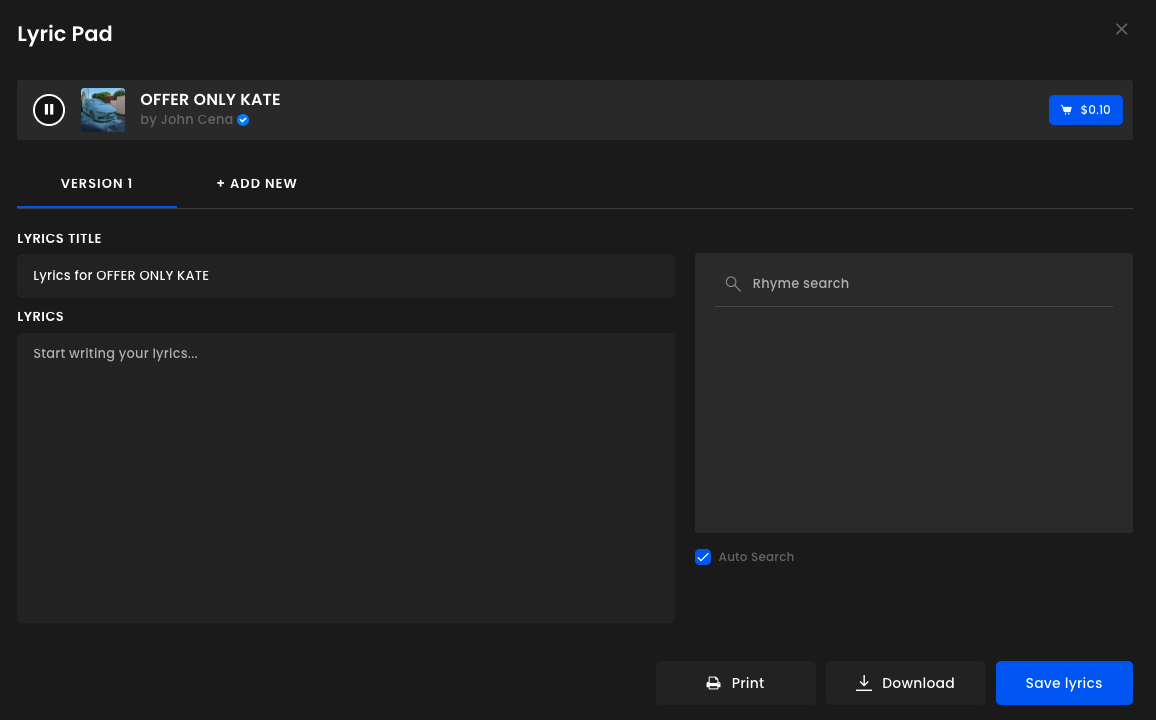 5. When finished writing, click the "Save Lyrics" button. (see screenshot)




IMPORTANT: We suggest printing and downloading your lyrics as a backup each time you edit and save your lyrics. The reason for this is that lyrics are tied to the tracks on our Marketplace. If/when the track is sold or removed by the producer, the track will no longer be available. As a result, neither will your lyrics, so we suggest printing and downloading backups often.