To withdraw any generated funds you accrued from our monetization and distribution programs, please see the following instructions.
Before you proceed, you will need to add your bank account or PayPal account to your Wallet. If you haven't configured your account yet, please click How do I add my bank or PayPal account to withdraw my royalties?
You will also need to fill out the tax form. Please see the following help article to learn more.

Why do I need to fill out a tax form?

1. Log into your BeatStars account.
2. Then, visit the following section Wallet
3. Next, click on the "Withdraw Money" button. (see screenshot)



4. Then type the value amount of money you wish to withdraw in the "Amount To Withdraw" field and then click on the "Continue" button. (see screenshot)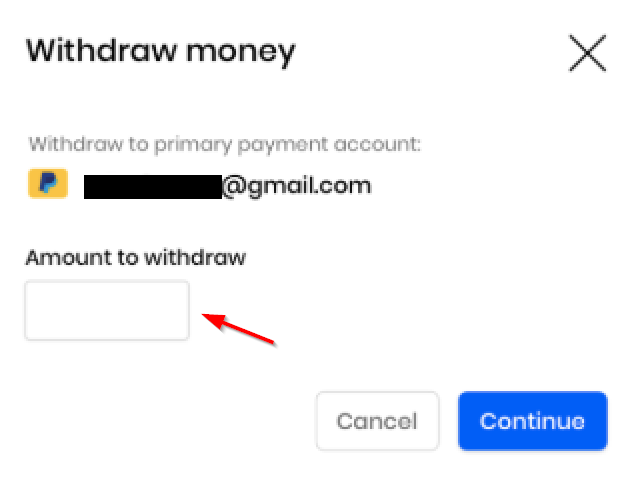 IMPORTANT: You will notice that the account was filled automatically according to the account you set up as primary during the account addition process.
5. Next, please ensure all data is correct on the Preview Withdrawal page before you proceed. Once you confirm this is correct, please enter your BeatStars password and click on the "Withdraw Money" button. (see example below)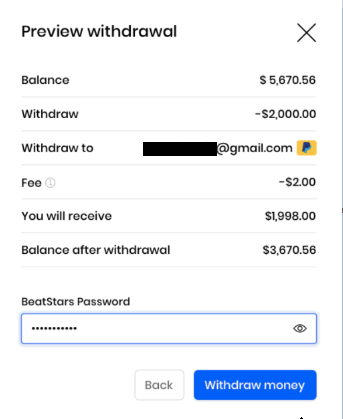 6. Then click on the "Withdraw Money" button on the following page to complete the withdrawal process. (see screenshot)