1. To get started, click the blue + button then "create track."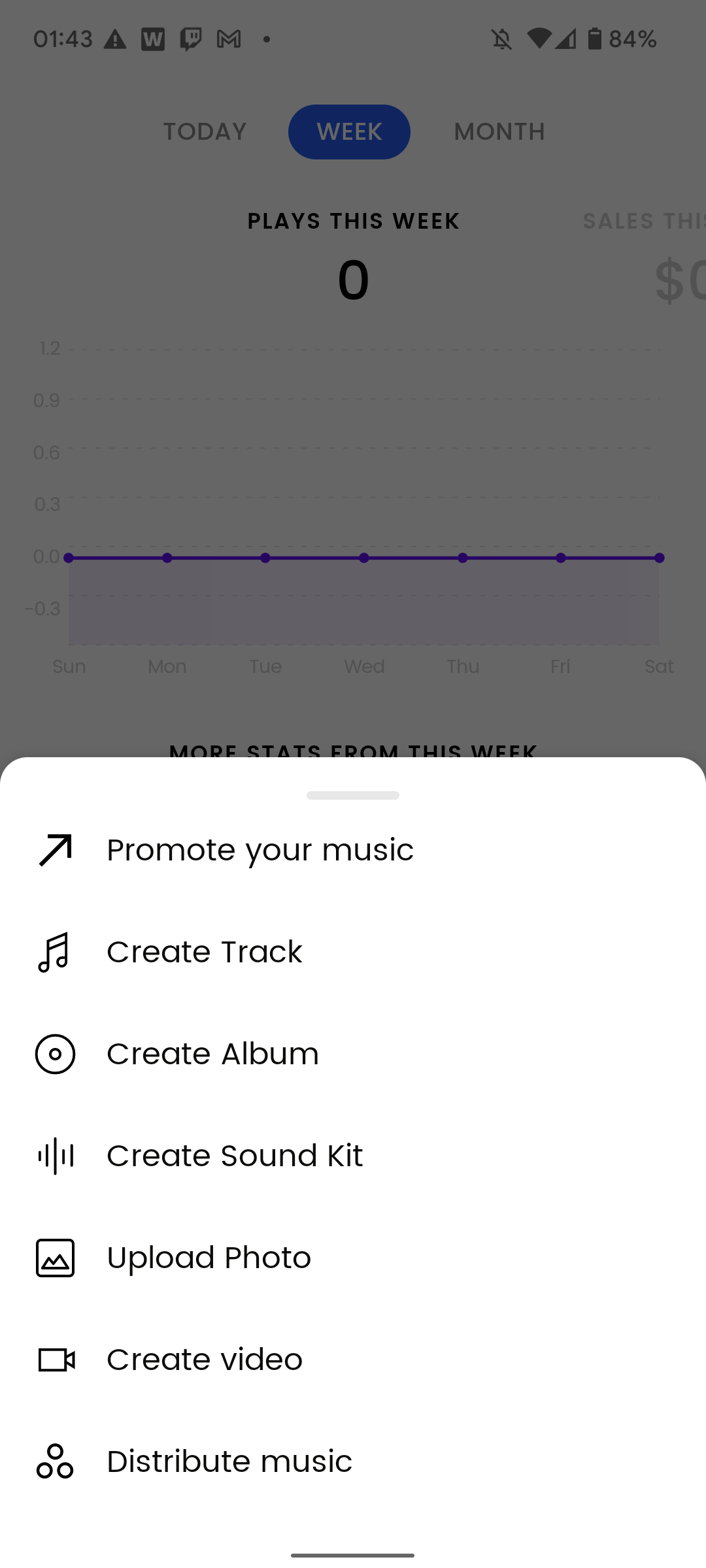 2. Select what type of track you would like to upload.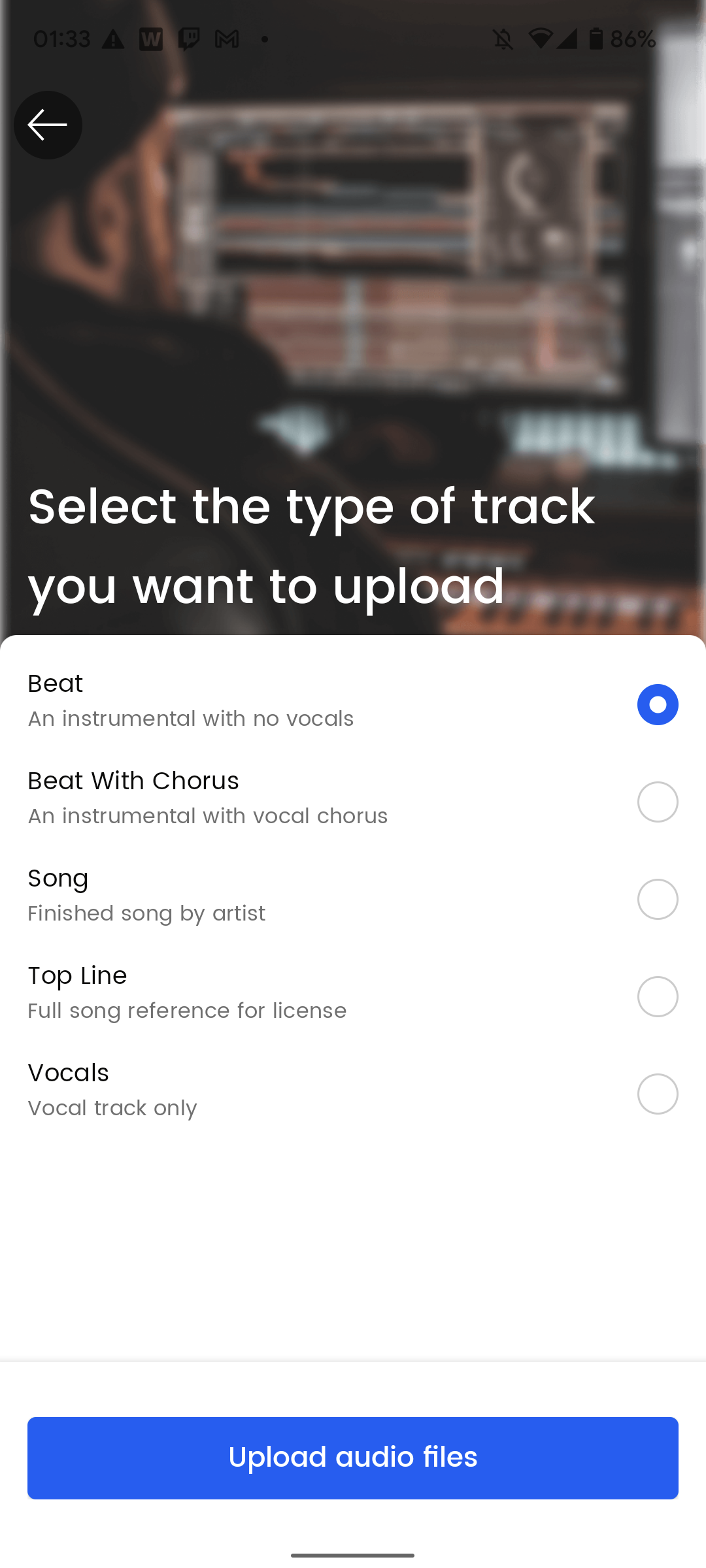 3. Upload your audio files.
4. Add your artwork.
5. Enter your basic info about your track.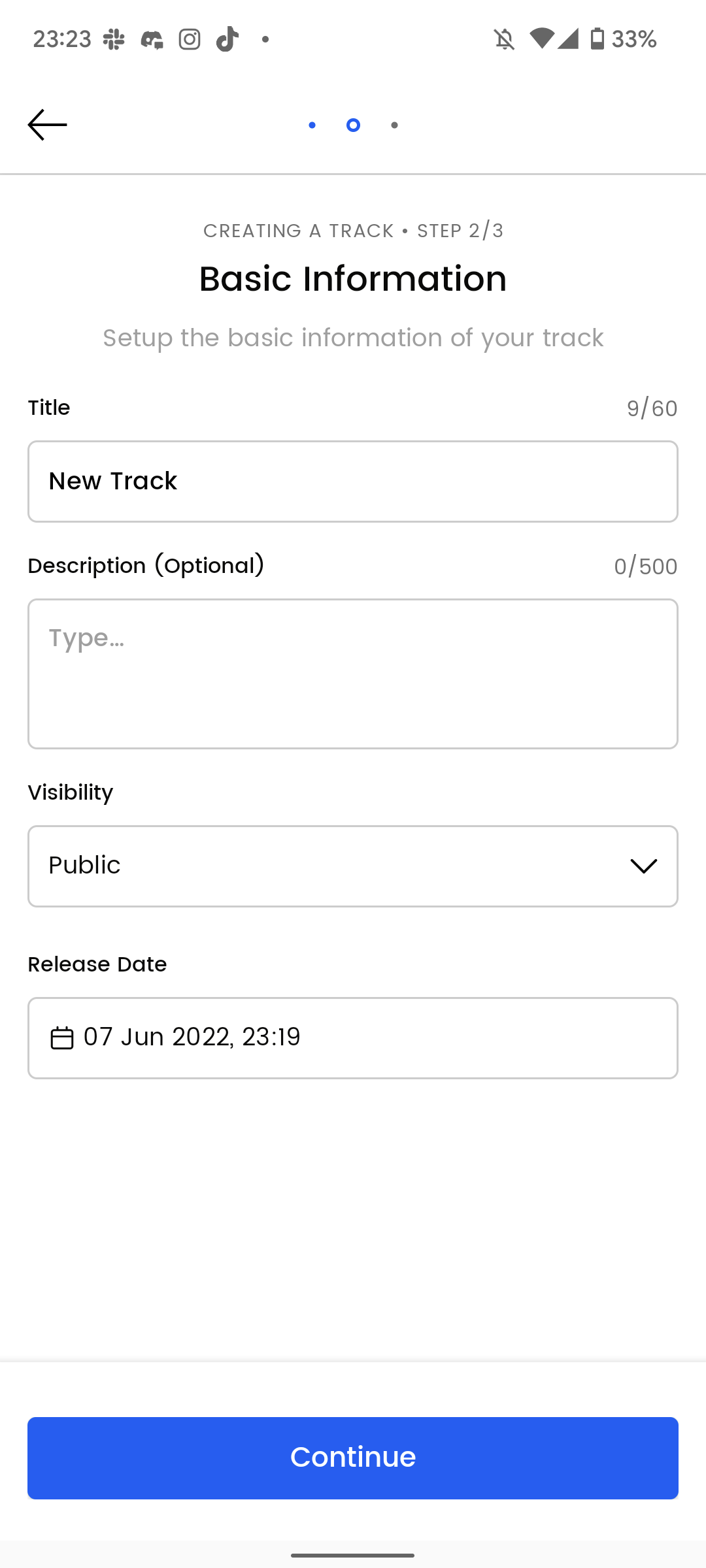 6. Add 3 tags.
7. Review your metadata and add any extra info our AI may have not included.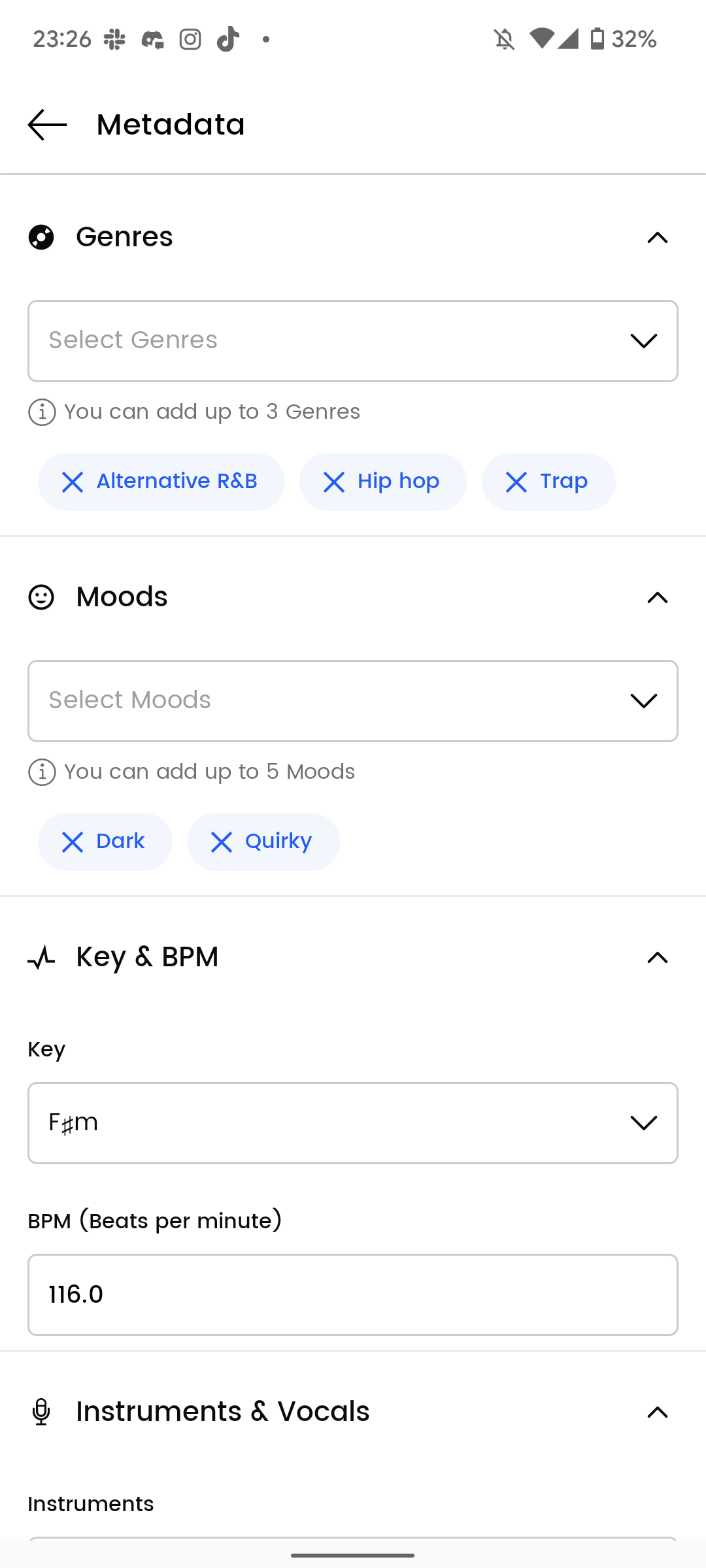 8. Edit your pricing and enable free download options.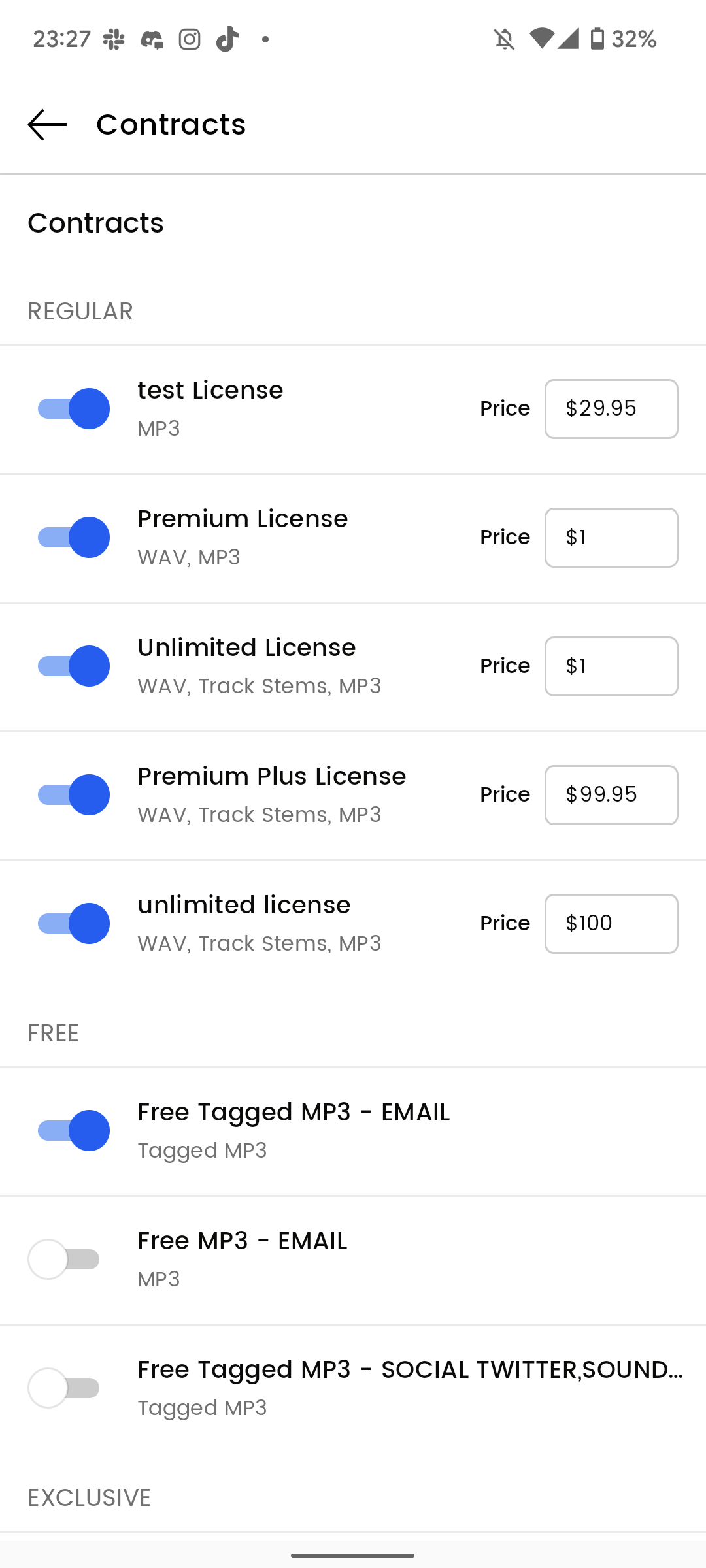 9. Add any collaborators/charities if you have them (Optional).
10. Publish your beat.