1. From your home screen press the blue + button.
2. Select Create Album
3. Select if you want to upload a beat or a song album
4. Click the add tracks button to select which tracks you want to include in the album.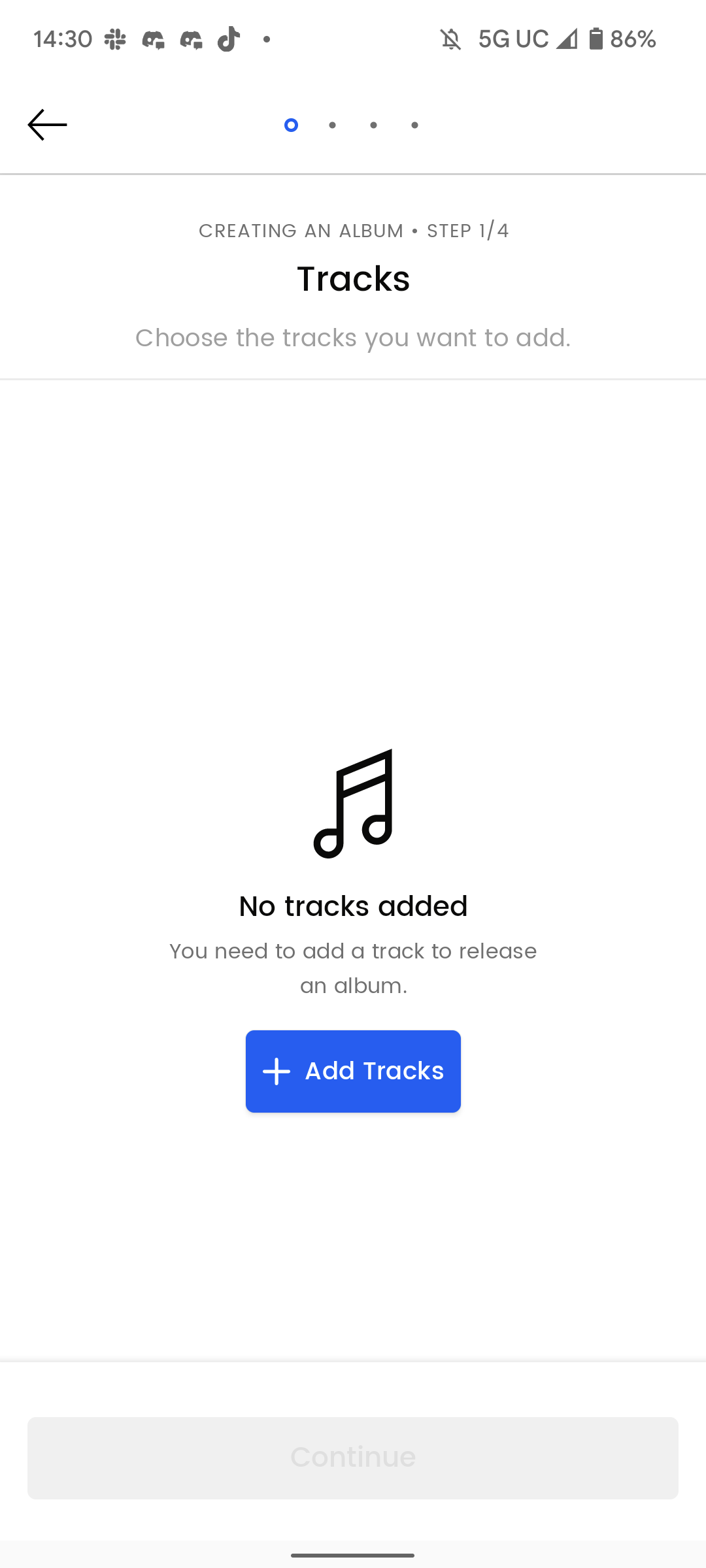 5. Add your album artwork.
6. Enter your basic information about your track.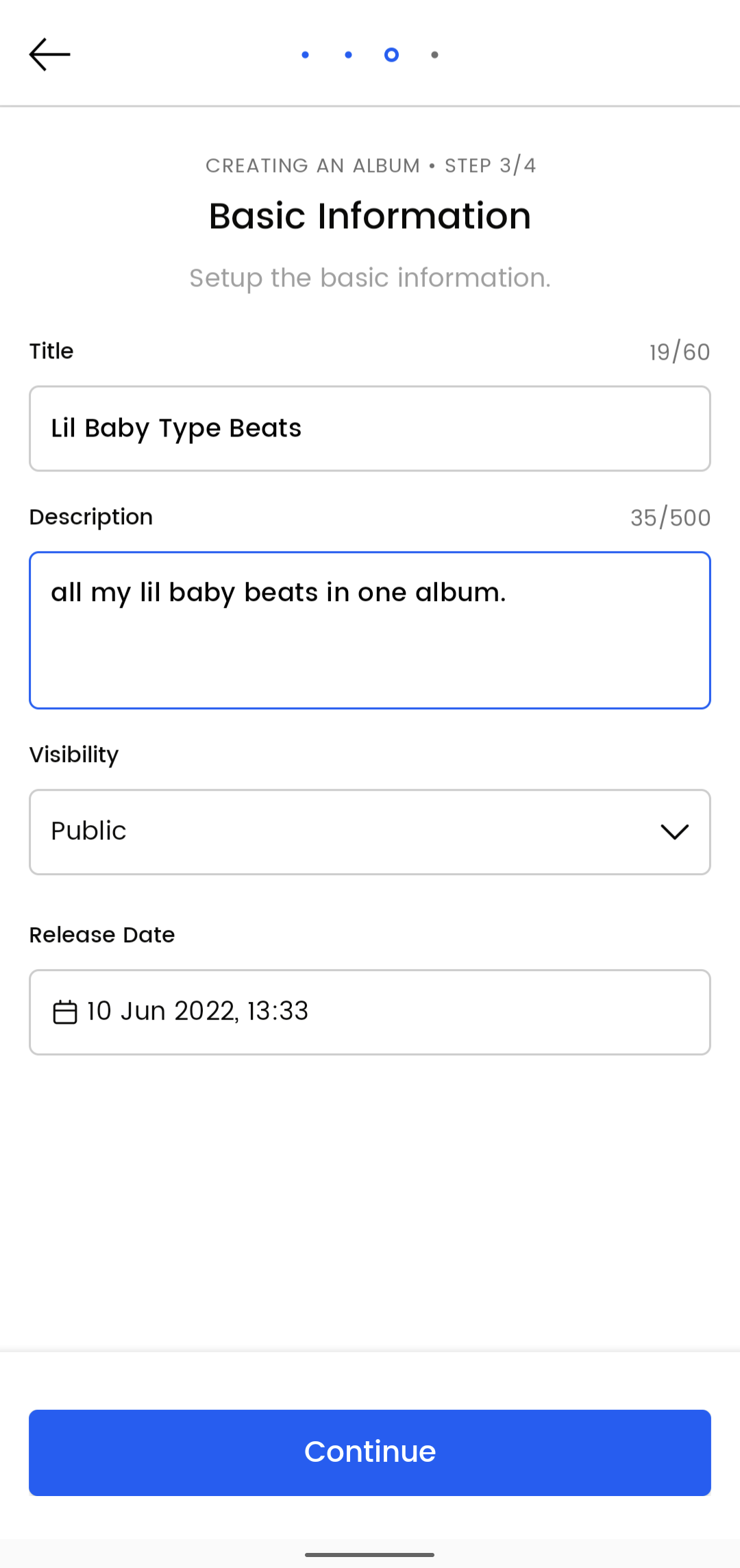 7. Add 3 tags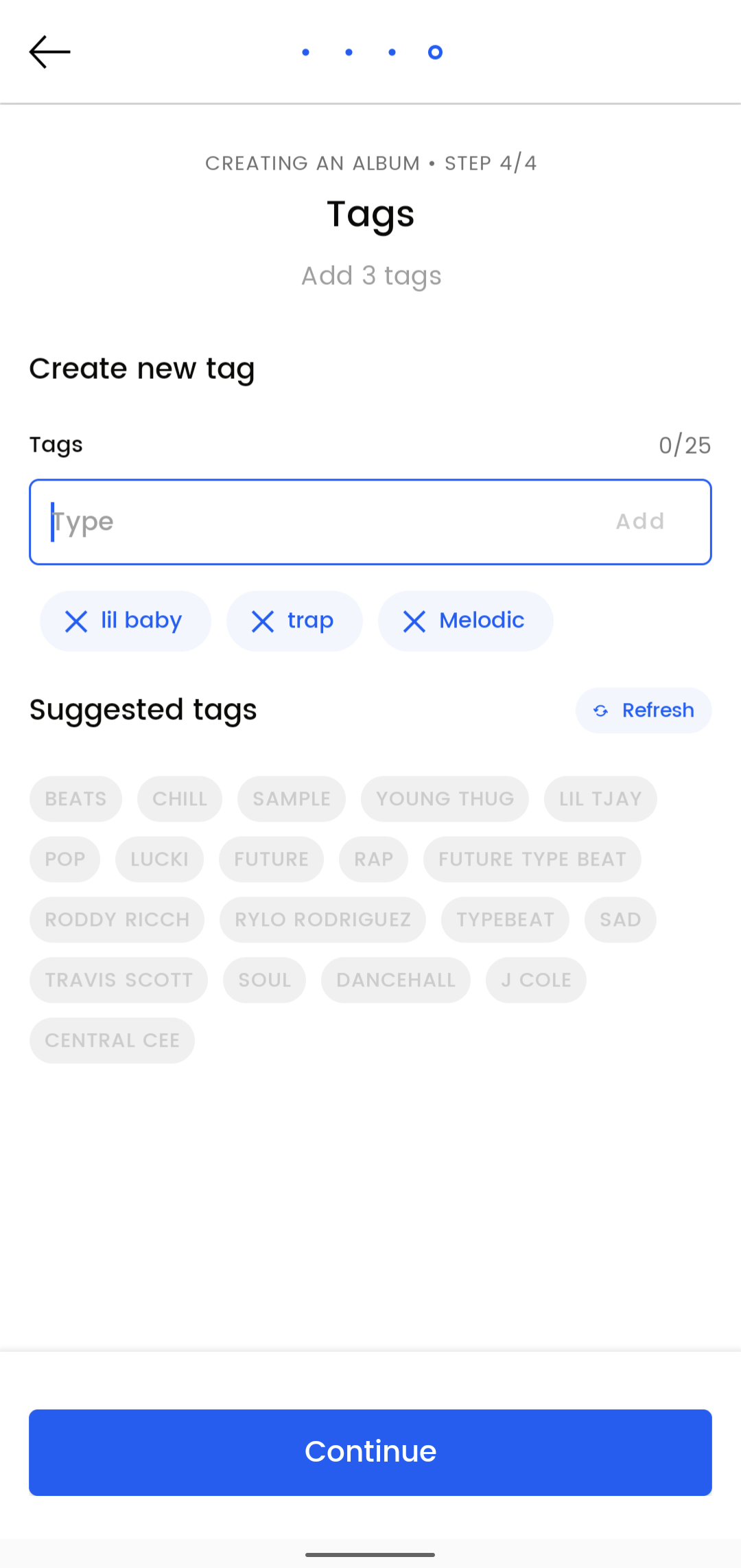 8. Review your info and click publish.
6.